Cracked cold case lends hope for others in eastern Iowa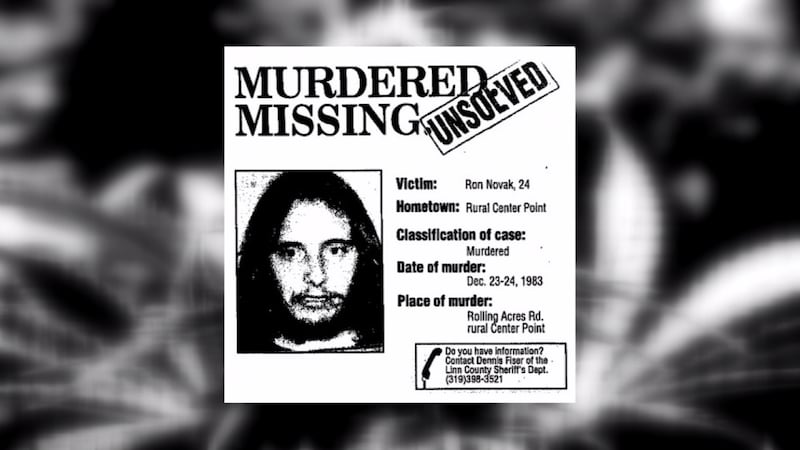 Published: Dec. 20, 2018 at 7:20 PM CST
Following the arrest of Jerry Burns, Wednesday, for the 39-year-old murder of Michelle Martinko, other law enforcement in the area was hoping to apply the investigative techniques used by Cedar Rapids Police Department officers to close their own cold cases.
Martinko was an 18-year-old Cedar Rapids teenager, found stabbed to death in her family's car at the former Westdale mall, December of 1979.
Investigators with the department's cold case unit, a group of retired and active duty detectives, say they were able to crack the homicide after analyzing blood found at the crime scene. Using DNA genetic genealogical research, narrowed the DNA profile down to a specific pool of suspects, then matched it to Burns, with allegedly little room for error.
"Fewer than one and 100-billion unrelated individuals have this same profile," said Police Chief Wayne Jerman. "I think it just, once again, demonstrates that we never gave up."
Closing the case with the help of genetic science has led other agencies to wonder if they could do the same.
"We learn a lot from each other," said Major Chad Colston, with the Linn County Sheriff's Office. "We always keep in touch with local law enforcement, other law enforcement agencies."
Colston has been helping oversee a Linn County cold case from about 35 years ago, the homicide of Ron Novak. The 24-year-old was found bound, beaten and shot to death inside his rural home, December of 1983.
Like Martinko, detectives, years later, found another person's blood at the Novak crime scene. Colston has been coordinating with local police recently in hopes the DNA evidence from the '83 murder can also be cross-referenced with genealogical data to find a match.
"It's great to see that technology has advanced to the point where we can track down somebody from 39 years ago," said Colston.
Anyone with information about the Novak homicide is asked to contact the Linn County Sheriff's Office or Crime Stoppers if they wish to remain anonymous.