Brooklyn business helping provide info about missing UI student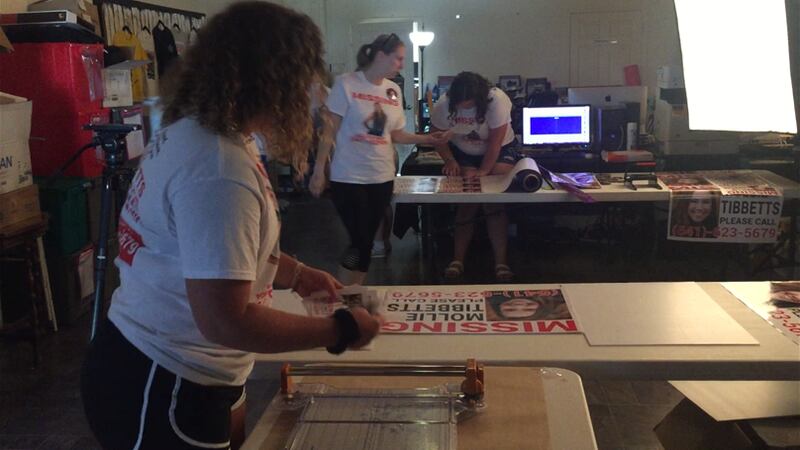 Published: Jul. 29, 2018 at 8:57 PM CDT
Investigators say they are looking into all leads in hopes of finding missing University of Iowa student Mollie Tibbetts.
Tibbetts was last seen jogging in her hometown of Brooklyn, Iowa over a week ago. The 20 year old was dog sitting at the time at her boyfriend's home.
The FBI, state and local authorities have been searching for Tibbetts in several places, including Brooklyn. They've also searched some hog farms not far from Brooklyn.
The owners of Live Now Designs in Brooklyn are helping authorities in their search for Tibbetts. The owners, along with several volunteers, have been making t-shirts, buttons, stickers and yard signs.
All of the items have Mollie's face on them, as well as the number to the Poweshiek County Sheriff's Office. The owners say they worked with the Tibbetts family on the t-shirt designs. The goal is to get Mollie's face, with information on how to help, to as many people as possible.
Live Now Designs Owner Joy VanLandschoot says, "We call this Mollie's Movement right now. I'm gonna say that, and we keep it moving because we're not gonna lose hope. We know she's out there, and we know somebody has seen something. We know this is making a difference, Mollie's dad told me this is making a difference. This is getting tips, and we"re not gonna stop."
People can buy the items online by visiting
.