UPDATE: Lawsuit alledges racial profiling at West Des Moines Old Navy store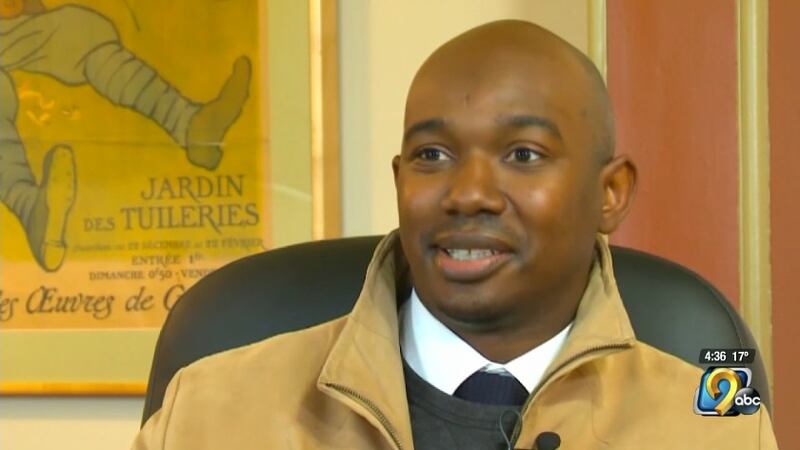 Published: Feb. 1, 2018 at 7:05 AM CST
Three employees at a West Des Moines Old Navy store have been fired after a central Iowa man posted videos apparently showing racial discrimination.
_______________
PREVIOUS STORY: An Iowa man is filing a lawsuit against Old Navy because he says employees racially profiled him.
James Conley III posted videos on social media of what happened inside the store in West Des Moines on Tuesday, January 30.
He was wearing an Old Navy coat when he went into the store to do some shopping. But a clerk stopped him and accused him of trying to steal the coat.
At a news conference Thursday, Conley announced the lawsuit.
"It's just a blessing to see this nationwide and hearing my story out. To see them in the wrong and accusing me of something that I have never done in my life," he said.
The NAACP also joined Conley, issuing a statement that stated, in part:
"The NAACP finds Old Navy's treatment of Mr. Conley deplorable and is further investigating the issue. Racial profiling is a systemic issue in Iowa, whether it be shopping while black, or driving while black."
Old Navy did not respond to the lawsuit Thursday.
_______________
PREVIOUS STORY:
An Iowa man claims he was racially profiled at a West Des Moines store, and his recording of the encounter with employees has gone viral.
James Conley III posted a series of videos on his Facebook page, saying employees at the Old Navy thought he was wearing unpurchased apparel.
"I found two hoodies and I went to the cash register to check out, and I was asked if I (was) going to purchase the jacket I had on," Conley said, adding that he got the jacket as a Christmas gift.
Conley said he thought the question was a joke until the employee told him his jacket needed to be scanned because it came from Old Navy.
"There were customers, Caucasian, in front of me and behind me who had on Old Navy apparel similar to what I had on, and they didn't get checked or anything," Conley said.
After scanning the jacket, Conley said employees tried to make him pay for it. The stalemate reportedly ended after a manager reviewed surveillance footage and saw that Conley has been wearing the jacket as he entered the store.
The post was shared more than 80,000 times as of late Wednesday.
"I didn't get any apology from the district manager, the store manager or other employees," Conley said.
Gap Inc. officials released a statement Wednesday, saying in part, "At Old Navy, and across Gap Inc., we maintain a 'zero means zero' policy and we are actively investigating the situation."
"We are a company made up of diverse people - from all backgrounds and cultures," the statement continued. "We encourage diversity in thought, celebrate diversity in each other and demand tolerance and inclusion, always."
Thomas Newkirk, a Des Moines civil rights attorney, said the video is a perfect example of what store management shouldn't do, but that Conley acted reasonably.
"(Conley) has what's called a denial of service case," Newkirk said. "He could file a claim with the Iowa Civil Rights Act."
He likened the case to the blatant racism that black Americans experienced in the Jim Crow era.
"You're denying service in the same way as if they put up a sign that said 'Whites only,' Newkirk said. "In this day and age, you can document it on video on a camera. He did that. He did it respectfully. He kept his temper. He did everything he should do."
Newkirk said this could be reflective of a pattern of profiling at other Old Navy stores and that the company needs to evaluate its practices and retrain its employees.
"It absolutely was a failure on all levels," he said.
Conley would have legally been within his rights to just walk out, Newkirk said.
The store posted a sign saying it was temporarily closed Wednesday. Conley has since hired an attorney for the case.
View the original story on
.