Agribusiness Report: Local food faces tough market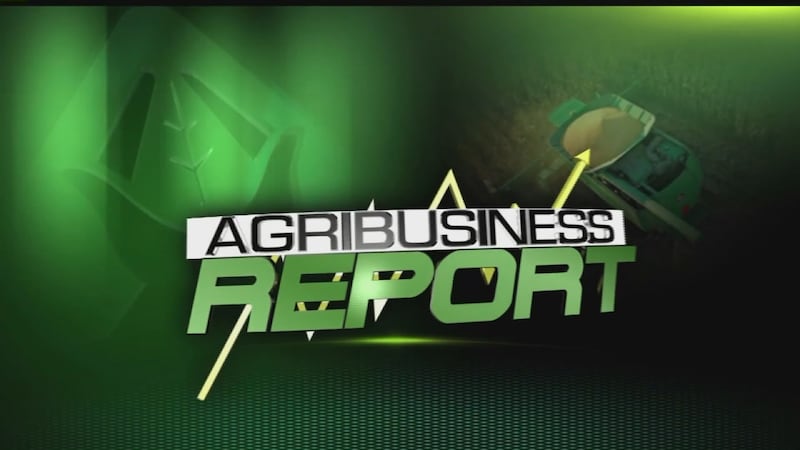 Published: Apr. 12, 2016 at 5:44 AM CDT
If you wondered why local food isn't as common any more, it's because the economics just don't work very well.
It doesn't take very much land to fill out the fruit needs of a population, which need about 50 acres to feed 10,000 people.
According to Dave Swenson, an economist at Iowa State University, food systems have comparable advantage, which means they're highly specialized. Iowa is good at growing corn, beans, and pork. While fruits and veggies may be better suited in a different state.
Sending food by rail or barge is cheaper than by a truck, so local food growers can be limited by their location, competition, and market.
Swenson says, "You don't just want to grow food and sell it to farmers markets, you want to grow local foods and sell it to everybody. That means you have to get it into wholesale distribution systems. You have to tap into nearby markets. If you're in a reasonably small town, it doesn't take very much fruits and vegetables to to take care of everybody's needs. You've got to make enough money, you need to tap into being able to sell to a regional market"
Getting local food into the limelight is a priority, Swenson says the USDA is setting up ways to promote and fund local food, "Local foods is seen as one of the opportunities for stabilizing communities and reintroducing people to the sources of their food. So there are all kinds of reasons for promoting local foods."
Markets show soybeans are doing pretty well, but corn and wheat markets are down.
Don Roose with U.S. Commodities says the wheat market is under a lot of pressure.
"Increased moisture potential in some of the dry areas we've had in the hard red winter wheat area out in Colorado, in Indiana and western Kansas," said Roose. "Corn markets following right behind with improved planting conditions, weather, looks like we're going to dry out in some of those wetter areas in the corn belt. Looks like we're going to start a more aggressive corn planting here as we hit the end of the week and probably not going to be that far off of our average by the time we come out of the weekend.
"Overall, our slaughter last week was large. It was up 6.1 percent over a year ago, beef production up over 9 percent over a year ago. So the market just is stalled out, sputtering, waiting for grilling season to pick up, our second grilling season to begin here. Also the end of the week is trying to keep us from coming under too much pressure.
"The hog market just continues to be more balanced here. Caught in a range on these summer months. Much like the cattle expect the demand to pick up here seasonally as we go forward. Slaughter last week was down. It feels like we're getting close to better demand frame and also supply starting to come under just a little bit of a break."
The Colfax sheep and goat auction on Saturday saw a light run of 397 head of sheep. Feeder lambs fetched the days high average price of $2.25 per pound, while fed lambs averaged $1.58 per pound. The 75 goats at the auction saw a high average price ranging from $115 to $160 per head.