UPDATE: Dept. of Public Safety says server error caused delay in Amber Alert notice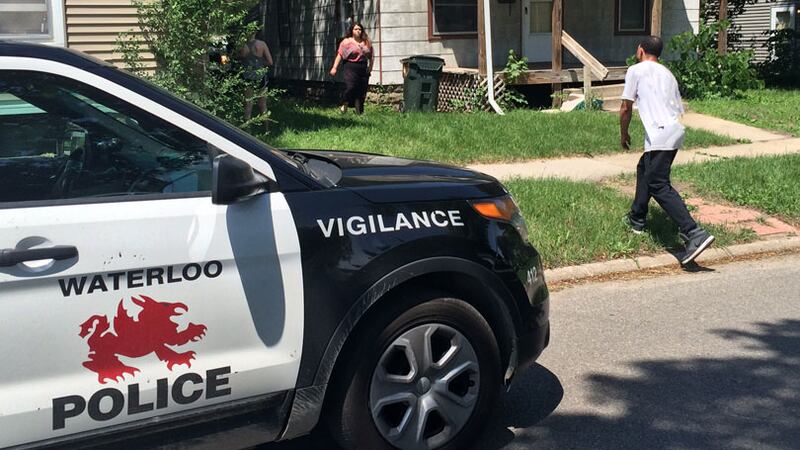 Published: May. 29, 2018 at 9:39 AM CDT
Waterloo Police say the mother and a four-month-old boy sought in a statewide Amber Alert returned to their Waterloo home less than a half hour after the alert was issued.
Rashaun Graves Sr., the father, and other family members had contacted police hours earlier expressing concern about the mother and the child's safety.
Sarah Brown, the mother being sought, spoke with officers at her home on Reed St.
Graves said the alert mentioned Texas as a possible destination because the mother of his son, Rashaun, Jr., has two other children living there.
Maj. Joe Leibold, public information officer for Waterloo PD, said even though Brown had legal custody, an Amber Alert was justified based on the information police had at the time.
"I would err on the side of the child. The Amber Alert isn't costly. It's an easy way for us to get the word across the state quickly. We got several tips on people seeing cars and a number of things for us to follow up," Leibold said.
Liebold said he's unsure if officers will pursue any charges or if there was any violation of law at all.
TV9 saw officers and social workers take Raushaun Graves, Jr. to the hospital for a checkup.
Those connected with the father at the scene said they may press for a change in custody rights based on the information they provided police.
_______________
PREVIOUS STORY:
Authorities from the Waterloo Police Department say the Amber Alert is in the process of being canceled.
The baby was with his mother.
_______________
PREVIOUS STORY:
An Amber Alert has been issued for a 4-month-old Waterloo baby.
The Iowa Department of Public Safety issued the Amber Alert for Rashaun Graves, Jr. He is 4-months old, black with brown eyes and weighing 12 pounds. He has a dimple on his chin.
The abductor is Sarah Nagy Brown. She is 28, 5'1", 150 lbs. with Red blonde hair and blue eyes. She was last seen wearing a blue sports bra and black pants.
She is driving a Gray, 2017 Nissan Sentra, Oregon license plate 067 JYL. They could possibly be heading to Texas.
No pictures of Graves or Brown were immediately available.
Anyone with information should contact Waterloo Police at 319-291-4340.