Top Reasons You Should Be Talking to Your Appliances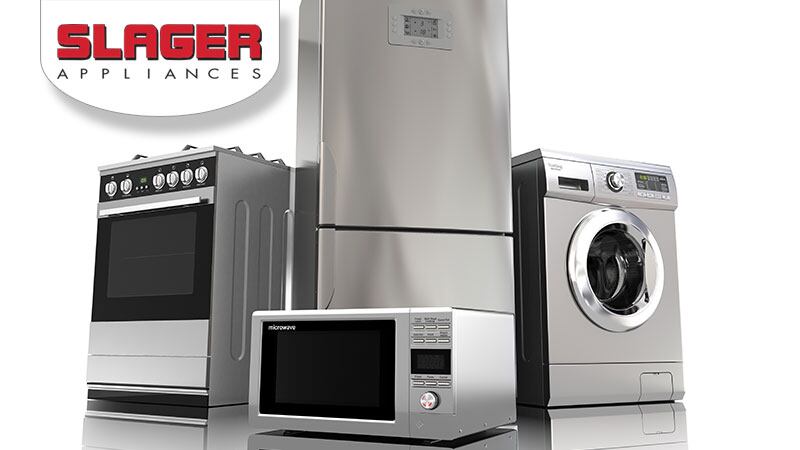 Published: Dec. 29, 2017 at 9:48 AM CST
Today, we consumers are more aware of connected technologies and look for ways to incorporate them into our lives. GE Appliances is a leader in WiFi-connected appliance technology. Why should you care about that? Connected appliances make owners' lives easier while improving their daily routines.
"GE has a variety of appliances that are connected and you can talk through an Amazon product," said Tim Slager, owner Slager Appliances. "GE's system is called Geneva, sop you would ask Amazon Alexa to ask Geneva to turn on my oven or check my dryer setting or my washer setting."
With its connected suite of GE Appliances, it's possible to monitor and maintain your home from virtually anywhere. From the kitchen to the laundry room, connected products also work with Dash, Nest and Google Assistant, allowing you to manage the work your appliance is doing for you by simply using your voice or a mobile device.
"The nice thing about it is you can even ask it to set your oven for a certain dish like a roast and it will set the temperature and even the convection for you," Slager said. "It's awesome technology!"
Not connected? Here's what you're missing:
Refrigerators: You can check to see if you need extra ice, turn on the turbo cool option during high use, or schedule hot water/coffee (on select models)
Ranges and Ovens: You can begin preheating the oven, change the cooking timer or oven temperature, even set the oven temperature based on the type of food your baking.
Dishwashers: You can get notifications when your dishes are clean, check the rinse aid status, plus thru Amazon Services, set up replenishment of detergent.
Washer and Dryer: You can receive notification about your laundry status, check the detergent and fabric softener status, extend a tumble dry cycle.
Each one of these appliances is especially designed for convenience, peace of mind and optimal performance for today's busy households. Want to see a demonstration for yourself. The appliance experts at Slager appliance would love to show you all the conveniences of being connected with a GE appliance.