Meteorologist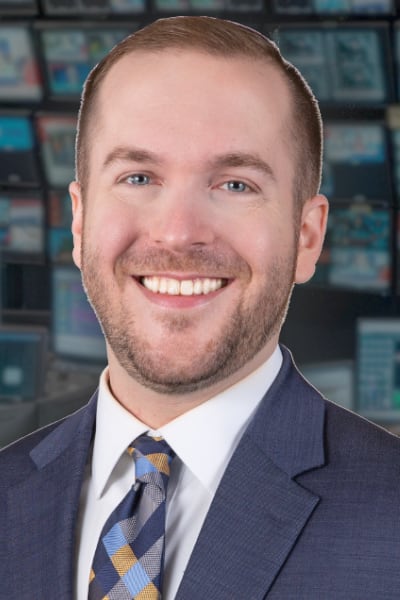 Corey was born in Iowa City and attended Iowa City High School, where he stored his band instrument in the locker directly below the one for fellow First Alert Storm Team Meteorologist Kaj O'Mara. He went on to attend Valparaiso University in Valparaiso, Indiana, where he earned his Bachelor of Science in Meteorology in 2008.
While at Valpo, Corey developed an interest in storm chasing by participating in two 11-day storm chase trips on the Great Plains, taking him and a team of 20 peers wherever the wind led them. He also got his first formal instruction on how to present a weather forecast for television from now-ABC's Chief Meteorologist Ginger Zee.
During college, Corey spent a summer as an intern in the KCRG-TV9 Weather Lab, working with Chief Meteorologist Joe Winters and the rest of the First Alert Storm Team to begin to hone his skills as a television meteorologist. After college, he returned to KCRG-TV9 for several years in a behind-the-scenes role, helping to conduct research and create weather graphics for use on-air.
Having lived in Eastern Iowa for nearly all of his life, Corey appreciates the variety of different weather conditions we experience throughout the year. His favorite season is Spring, but he loves the variability and forecasting challenges that all of Iowa's seasons bring.
Corey now lives in Cedar Rapids. He enjoys exploring area parks and trails, video games, photography, and sports--especially cheering on the Iowa Hawkeyes.