Reporter
Toledo, OH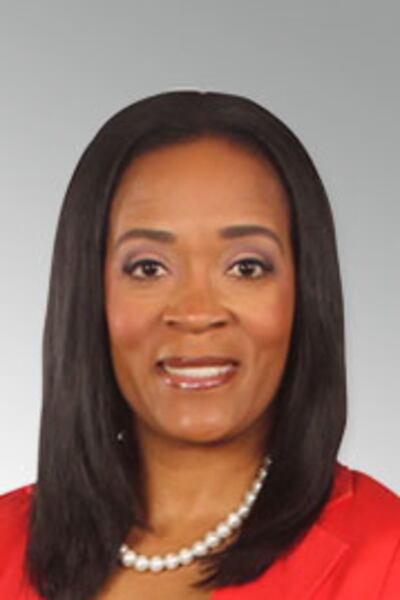 Alexis Means joined the 13abc Action News team in October of 2001 and has spent nearly two decades telling stories about the people and events happening in and around Toledo, Ohio.
In that time, she has been honored with a number of awards, including several from the Associated Press, two regional Emmy awards, and several Emmy nominations. In 2017, she was awarded the prestigious Edward R. Murrow Award, alongside photojournalist Todd Gaertner, for hard news reporting for the story "Waging War on Heroin" for which they were also nominated for an Emmy.
Born in Pittsburgh, Pennsylvania, Alexis is a die-hard Pittsburgh Steelers fan.
Her career in journalism began when her mother and grandmother forced her to attend a journalism workshop in her sophomore year of high school. The week-long workshop taught her the basics of the craft, which is when she decided to pursue a career in the field of broadcasting. She then attended Hampton University where she graduated with a degree in Mass Media Arts.
After graduation, Alexis headed back home to work for Sheridan Broadcasting Networks. She reported the news and traffic for WAMO Radio. She also worked at WTAE-TV, the ABC affiliate. She helped to produce the weekend morning and noon newscasts. She also spent two years at WKJG-TV in Fort Wayne, Indiana, as a general assignment reporter and spent time as a freelance journalist for WXYZ in Detroit.
Alexis really thought becoming a reporter would pay her the big bucks. Boy, was she wrong! The only glamorous thing about television is meeting people, telling their stories, and making lots of friends. That's what she loves!
Alexis was featured in the Sierah Joughin documentary Buried in the Backyard: Sierah Joughin Vanishes From Ohio on Oxygen. Over her career, she has gained national attention for stories reported right here in Toledo, including her ongoing coverage of the three Toledo pastors convicted of sex trafficking a minor.
In November, the Toledo Urban Federal Credit Union will honor Alexis for her hard work and dedication to the community.
In her spare time, Alexis is probably working out, watching sports or traveling. She is also very active in the community. If you see her on the street be sure to say hello or if you have a story idea give her a holler.