Reporter
Cedar Rapids, IA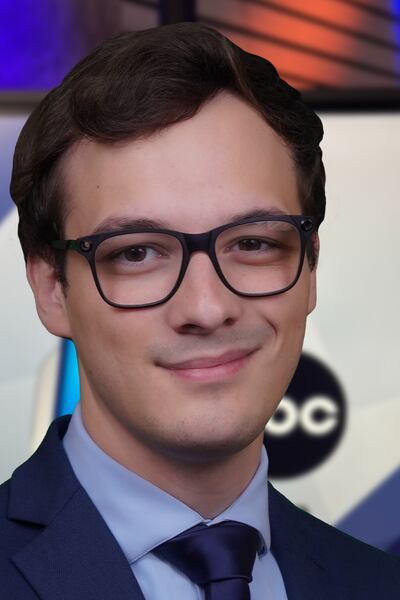 Conner Woodruff is a morning reporter for KCRG-TV9 in Cedar Rapids, IA. Conner recently graduated from Marshall University in West Virginia and served as a multimedia journalist for the PBS affiliate WOUB Public Media in Athens, OH.
Conner loves all mediums of journalism and has a drive to educate others and tell stories. Conner earned his Bachelor of Arts in Journalism from Marshall University. At MU, Conner edited the school's newspaper, The Parthenon, and won several awards for essay and news writing.
Over the summer of 2023, Conner worked as a multimedia journalist for WOUB Public Media in Athens, Ohio, where he created content for the stations' several journalism platforms.
Conner has also spent several years with Allen Media Strategies. The Washington, D.C-based media and advertising firm represents clients like New York Times bestselling author Homer Hickam. At AMS, Conner worked as a video editor, copy writer, web-designer and podcast producer.
When not reporting, Conner spends his time reading and slowly but surely developing a caffeine addiction.
Education
Marshall University, B.A. Journalism, 2023