Showers end with quiet travel conditions expected through Thanksgiving Day
Updated: Nov. 20, 2023 at 6:00 PM CST
CEDAR RAPIDS, Iowa (KCRG) - As a system moves to the east so do our shower chances.
Lingering activity ends in the morning with clouds sticking around. Winds will be noticeably stronger, sometimes coming out of the northwest at greater than 30mph. Highs remain in the 40s through Thanksgiving Day and travel throughout the upper Midwest stays quiet. Cold conditions move in Friday through Sunday with highs in the 30s.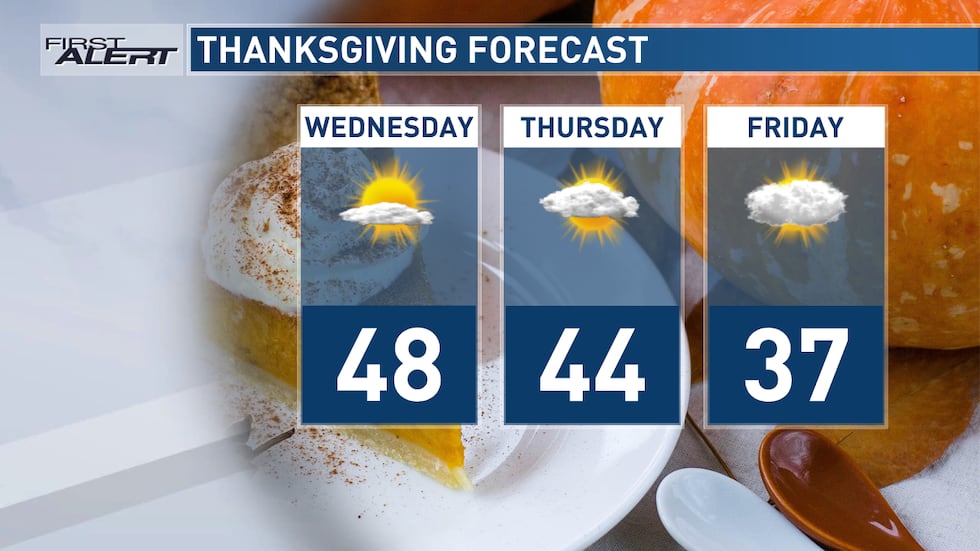 A light snow chance remains in the forecast for the week at this point, the impact seems low, but we will keep our eye on it. Have a great night!
Copyright 2023 KCRG. All rights reserved.