Mild weekend leads to a more active start to the week but overall quiet Thanksgiving travel forecast
Updated: Nov. 17, 2023 at 6:00 PM CST
CEDAR RAPIDS, Iowa (KCRG) - As the weekend approaches the winds swing back to the south.
This brings some milder conditions back across the state for a couple of days. Highs on Saturday and Sunday pop back into the middle to upper 50s. Next week features a rain chance on Monday and Tuesday as a storm moves across the Plains into the Great Lakes. This will bring colder weather as highs fall into the 30s by Wednesday.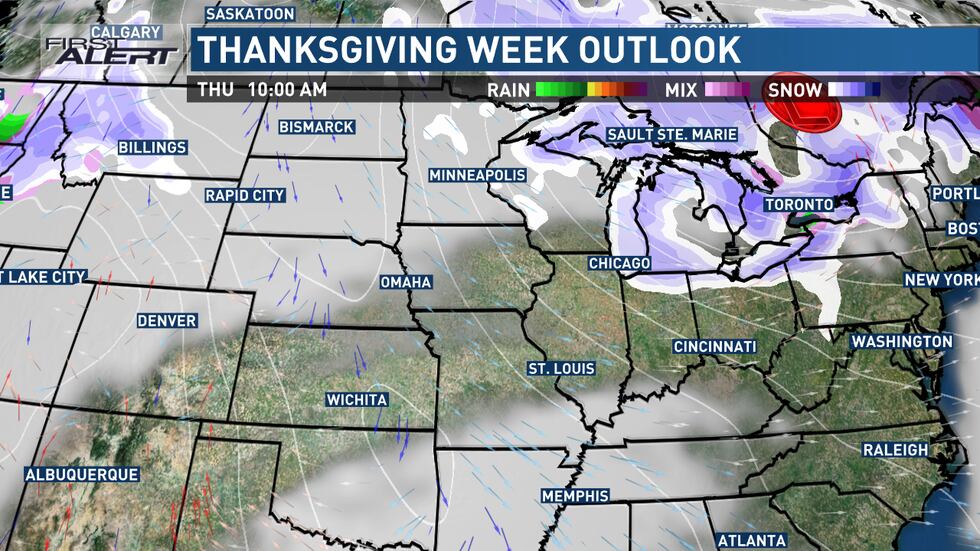 Overall Thanksgiving travel looks quiet for Wednesday and Thursday throughout the upper Midwest. Have a great night and a safe weekend.
Copyright 2023 KCRG. All rights reserved.