Gov. Reynolds extends bird flu Dsaster Proclamation for six counties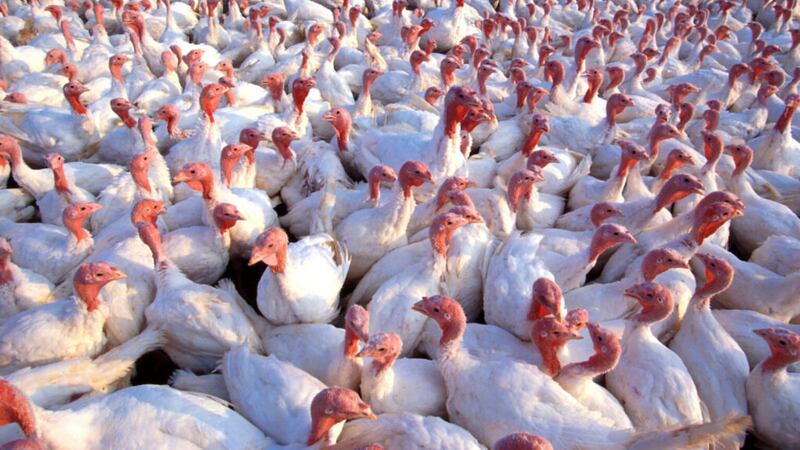 Published: Nov. 17, 2023 at 6:00 PM CST
CEDAR RAPIDS, Iowa (KCRG) - On Friday, Governor Kim Reynolds announced the extension of a disaster proclamation for six Iowa counties following multiple cases of highly pathogenic avian influenza (HPAI).
The extension allows for the continuation of state resources and other agencies to assist with tracking, monitoring, containment, disposal, and disinfection regarding each case.
It also waives regulatory provisions related to commercial vehicles responding to affected sites.
Officials are warning that signs of HPAI may include:
Sudden increase in bird deaths without any clinical signs

Lethargy and/or lack of energy and appetite

Decrease in egg production

Soft, thin-shelled and/or misshapen eggs

Swelling of the head, eyelids, comb, wattles, and hocks

Purple/blue discoloration of the wattles, comb, and legs

Difficulty breathing

Coughing, sneezing, and/or nasal discharge (runny nose)

Stumbling and/or falling down

Diarrhea
Officials say poultry products are still safe to eat. As a reminder, consumers should always utilize the proper handling and cooking of eggs and poultry products, including cooking to an internal temperature of 165˚F.
Possible cases are required to be reported to the Iowa Department of Agriculture and Land Stewardship at (515) 281-5305.
Copyright 2023 KCRG. All rights reserved.