Crews install metal plates to deteriorating beams at Taft Middle School
Published: Nov. 17, 2023 at 12:36 PM CST
CEDAR RAPIDS, Iowa (KCRG) - The Cedar Rapids Community School District says crews are working to fix the wood beams at Taft's east dome structure.
It comes after the district closed the dome portion of Taft and Harding Middle Schools last month after engineers found major signs of deterioration with the support beams.
In an update posted to the district's website, the district said crews are working to install metal plates to the beams at Taft's east dome. That structure houses the cafeteria, kitchen and performing arts classrooms.
The district said crews are expected to make the same repairs at Harding next week.
Crews hope to have the work on the first domes at each school completed by the end of December, with work on the other domes to be started after that.
In the meantime, the district has had temporary, portable classrooms set up at Taft to add additional classroom space. Classrooms at Harding have been reconfigured to create space to accommodate students.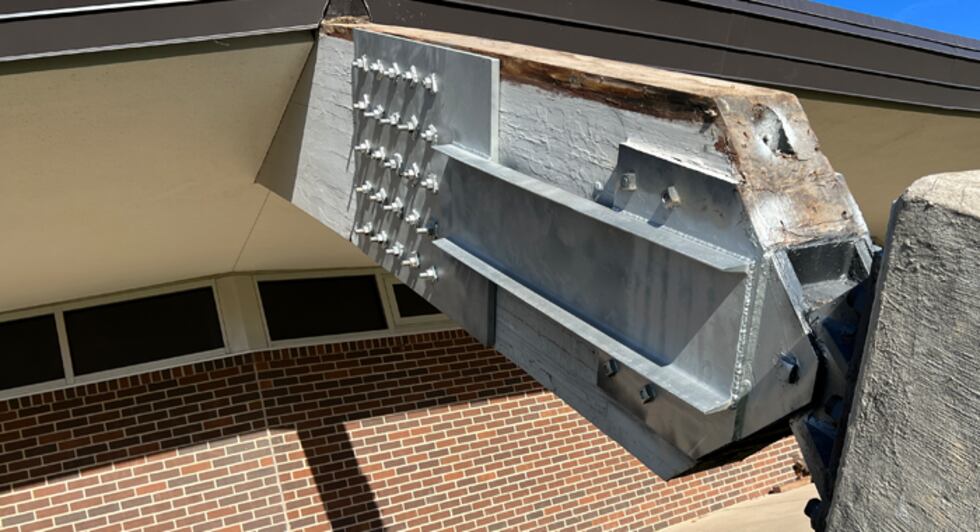 Copyright 2023 KCRG. All rights reserved.