Dubuque Solid Waste Agency offers drop off locations to recycle unwanted holiday lights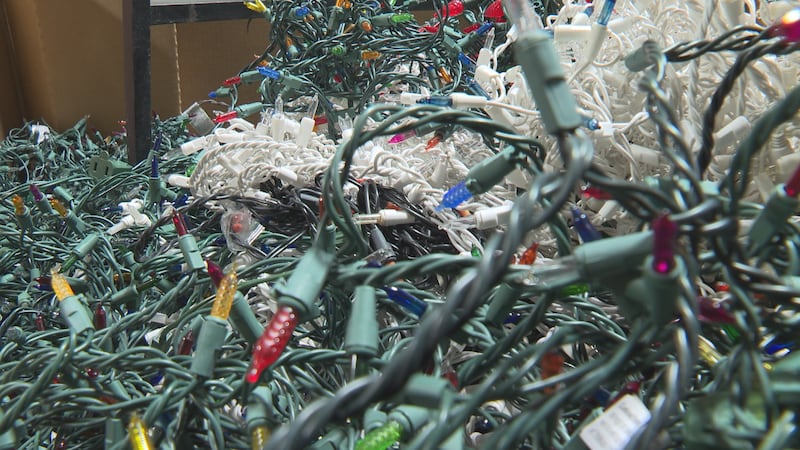 Published: Nov. 16, 2023 at 10:30 AM CST
DUBUQUE, Iowa (KCRG) - As people decorate for the holidays, the Dubuque Metropolitan Area Solid Waste Agency is offering drop off locations to recycle old, unwanted holiday lights.
This is the fifth year for the program. Staff say more than 12,000 pounds of lights have been recycled over the years.
The containers where the unwanted lights can be dropped off will be marked and can be found at the following locations from November 13 through January 13, 2024:
Outside the City of Dubuque Municipal Services Center, 925 Kerper Court (next to the Public entrance doors), open 24 hours a day

Carnegie Stout Public Library, 360 West 11th Street, Monday – Thursday, 9 a.m. – 7 p.m.; Friday – Saturday, 9 a.m. – 5 p.m.; Sunday 12 – 5 p.m.

Dubuque County Library Asbury Branch, 5290 Grand Meadow Drive, Monday – Thursday 9 a.m. – 8 p.m.; Friday, 9 a.m. – 6 p.m.; Saturday, 9 a.m. – 3 p.m.; Sunday Closed
For more information, click here.
Copyright 2023 KCRG. All rights reserved.