North Liberty 11-year-old to be Kid Captain when Iowa takes on Illinois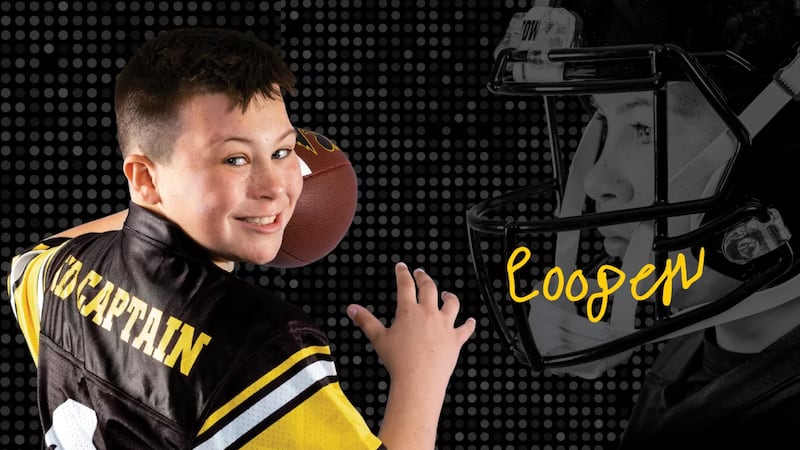 Published: Nov. 13, 2023 at 9:28 AM CST
IOWA CITY, Iowa (KCRG) - A boy from North Liberty will be the Kid Captain this weekend when the Iowa Hawkeyes take on the Illinois Fighting Illini.
University of Iowa Stead Family Children's hospital said that at the age of nine-years-old, Cooper Estenson started having daily headaches, grew increasingly tired, and became pale with bruising on his body.
Medical tests revealed he had lymphoblastic T-cell leukemia, which doctors say is a type of blood cancer that begins in the bone marrow and can spread to other organs.
Now two years later, at the age of 11, Cooper continues to receive chemotherapy at University of Iowa Stead Family Children's Hospital.
He's now in fifth grade and enjoys art, basketball, swimming, hunting, fishing and golf. He's also a Hawkey football fan.
Since 2009, the hospital has partnered with the Iowa Hawkeyes to pick kid captains to honor and celebrate their inspirational stories.
Copyright 2023 KCRG. All rights reserved.