Former Iowa Hawkeye to be inducted into Green Bay Packers Hall of Fame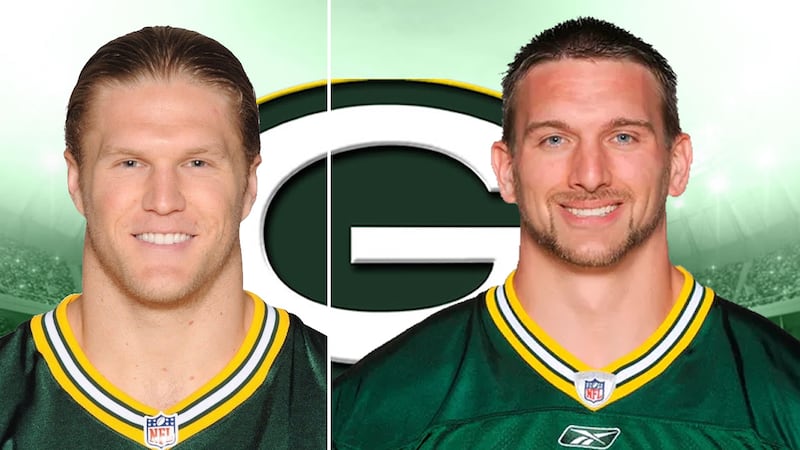 Published: Nov. 13, 2023 at 10:38 AM CST
IOWA CITY, Iowa (KCRG) - Former Iowa Hawkeye and Green Bay Packer defensive end Aaron Kampman will be inducted into the Packers Hall of Fame next year.
The Packers Hall of Fame announced Kampman and former Packers Linebacker Clay Matthews will be formally inducted at the 53rd Hall of Fame Induction Banquet on Aug. 29, 2024 in the Lambeau Field Atrium.
At Iowa, Kampman played under both Hayden Fry and Kirk Ferentz. He started as a linebacker before switching to defensive end.
The Packers selected Kampman in the fifth round of the 2002 NFL draft.
He played in 112 games over eight seasons in Green Bay. He even set a franchise record for defensive linemen with 113 tackles in his breakout season in 2006.
Kampman finished his Packers career with 54 sacks, ranking fifth overall in team history.
Kampman ended his NFL career in 2011 after playing two seasons with the Jacksonville Jaguars.
Copyright 2023 KCRG. All rights reserved.