Kirk to continue coaching for the Hawks after this season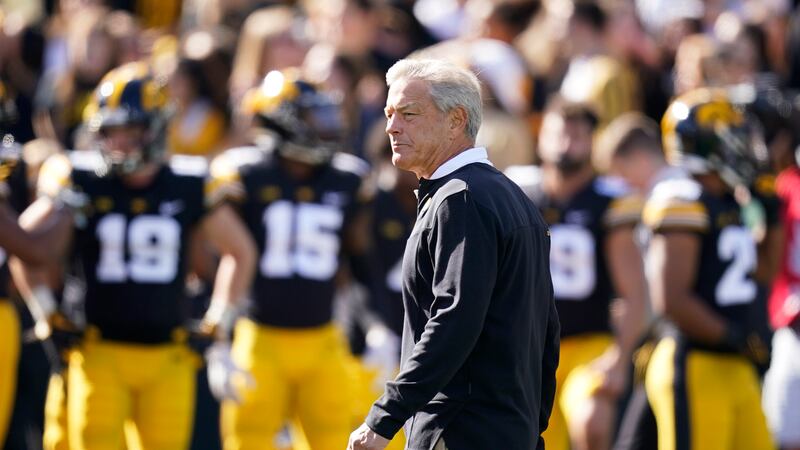 Published: Nov. 1, 2023 at 10:20 PM CDT
CEDAR RAPIDS, Iowa (KCRG) - Iowa Head Football Coach Kirk Ferentz clarified his intentions on coaching for the Hawkeyes during his radio show on Wednesday.
During his Tuesday press conference, Kirk Ferentz remained coy about his future, focusing instead on the remaining regular season games. He expressed his displeasure with the timing of the announcement that Brian Ferentz would not be returning to the program after this season, relaying his desire for those types of decisions to be made in the offseason.
Then on Wednesday during his radio show with Gary Dolphin, Kirk cleared up speculation saying, "I hope to keep doing this for quite a while."
Kirk then sent out a statement after the show saying in part "..I love coaching and my intent is to continue coaching here at the University of Iowa. We have built something very special here and I plan to coach until I am no longer passionate about the game, players, or coaches."
Copyright 2023 KCRG. All rights reserved.