Big Ten announces complete 2024 Hawkeye football schedule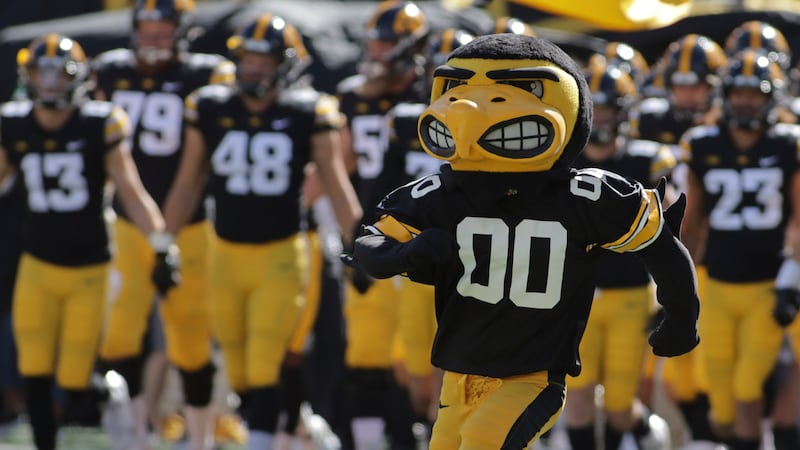 Published: Nov. 2, 2023 at 3:39 PM CDT
IOWA CITY, Iowa (KCRG) - The Big Ten has released the complete schedule for the Hawkeye football team for the 2024 season.
2024 will be the first season with 16 teams and no divisional format. The conference will instead implement the Flex Protect Plus model, which features a combination of protected opponents and rotating opponents for universities.
Each member institution will continue to play nine intraconference games per season, and teams will play every other conference opponent at least twice – once home and once away – in a four-year period.
The 2024 season will have the Hawks playing Big Ten newcomers UCLA and Washington. 2025 is slated to have them playing USC and Oregon.
Iowa's 2024 schedule:
Aug. 31 Illinois State
Sept. 7 Iowa State (Iowa Corn Cy-Hawk Series)
Sept. 14 Troy
Sept. 21 at Minnesota*
Sept. 28 Bye
Oct. 5 at Ohio State*
Oct. 12 Washington*
Oct. 19 at Michigan State*
Oct. 26 Northwestern*
Nov. 2 Wisconsin*
Nov. 9 at UCLA*
Nov. 16 Bye
Nov. 23 at Maryland*
Nov. 29 Nebraska*
* -- Big Ten Conference Game
Start times and network television designation for all contests will be announced at a later date.
The Big Ten Championship game is slated for Dec. 7 in Indianapolis.
Copyright 2023 KCRG. All rights reserved.