Working Iowa: State grants aim to attract, retain students in high demand careers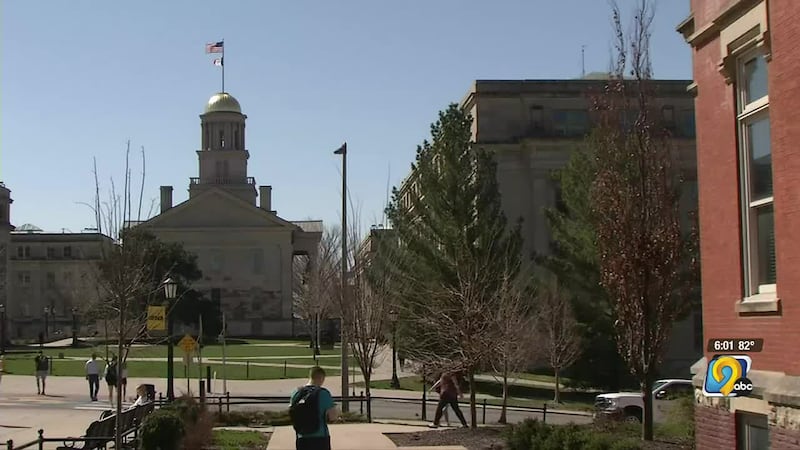 Published: Oct. 30, 2023 at 7:51 AM CDT
CEDAR RAPIDS, Iowa (KCRG) -The new Workforce Grant and Incentive Program through the state aims to attract and retain students in high demand fields. The Iowa legislature approved $6.5 million dollars to assist qualifying students at the state's three public universities.
The money is coming through a grant, different than a loan, meaning students won't have to pay it back.
"The grants are for $2,000 for each semester that the students are eligible, but they're limited to four total semesters of eligibility," explained Rachel Boon, Chief Academic Officer at the Iowa Board of Regents.
Then, after graduation students who stay in Iowa to work in one of the eligible careers qualify for another $2,000 incentive.
The Board of Regents helped identify which majors will be eligible, including nursing. A full list can be found here.
"One of the challenges associated with nursing is that Iowa happens to be one of the lowest paying states for nurses in the country. And so things that we can do to both reduce debt as well as encourage them to stay within the state is really an important first step," Julie Zerwic said, Dean at the University of Iowa College of Nursing.
Several education majors have been identified to get the grants as well.
"We feel really strongly that not only is is teaching a high need career field, but it's also really high importance career field," said Mark McDermott, Associate Dean at the University of Iowa College of Education.
Before the grants can be awarded rules need to be adopted by the Board of Commissioners. The rules will go in front of them on November 17th. Once in effect, the Bureau of Iowa College Aid will help make sure the grants get applied to eligible students.
"The board of regents was definitely excited to see this program take effect," said Boon.
The grants can help students while highlighting potential careers.
"Just having this grant available calls attention to nursing as a as a potential profession for students who may not necessarily be aware that there is there are opportunities in this particular field," Zerwic said.
"It brings some focus to the importance of teaching it brings some emphasis on the fact that there's people trying to encourage our students," said McDermott.
It's an incentive to stay in the state for college and beyond.
Copyright 2023 KCRG. All rights reserved.