Bey-Buie scores 3 TDs, Northern Iowa gets clutch interception in 27-20 win over Indiana State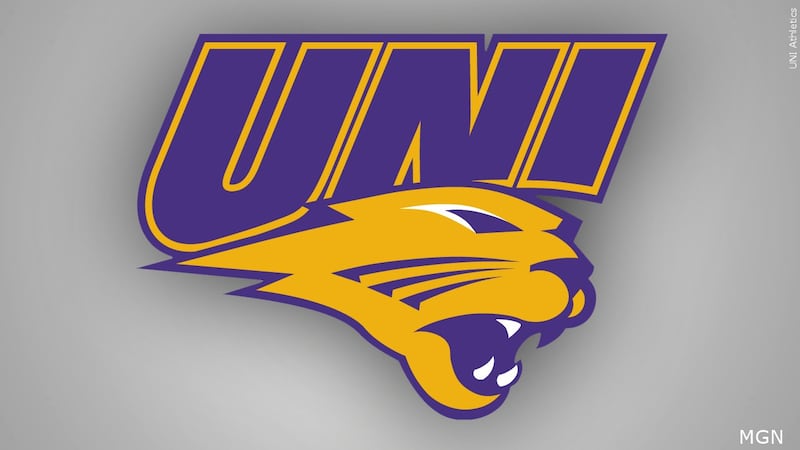 Published: Oct. 7, 2023 at 10:09 PM CDT
TERRE HAUTE, Ind. (AP) - Harrison Bey-Buie scored the go-ahead touchdown in the third quarter and Edwin Dearman intercepted a pass near the goal line in the final minute to preserve the win as Northern Iowa defeated Indiana State 27-20 on Saturday night.
Bey-Buie ran for 137 yards with three touchdowns. His 26-yard scoring run gave the Panthers a 21-17 lead before Matthew Cook added two field goals for a 10-point advantage in the fourth quarter. Indiana State got within 7 points on a field goal by Jake Andjelic and later the Sycamores drove inside the UNI 30-yard line in the final minute.
A holding penalty backed up ISU to the 39, then Cade Chambers threw deep toward the end zone. The pass was broken up by Fletcher Marshall Jr. and the deflection went to Dearman who made the pick and was tackled at the 3-yard line with 28 seconds remaining.
The Panthers (3-2, 2-0 Missouri Valley Football Conference) held on to win despite managing only 13 yards of offense in the fourth quarter.
Chambers completed 23 of 30 passes for 245 yards for the Sycamores (0-5, 0-2). He threw for one touchdown and was intercepted twice.
UNI's Theo Day was 16-of-27 passing for 176 yards.
Copyright 2023 KCRG. All rights reserved.