Community rallies behind Marion woman with lung cancer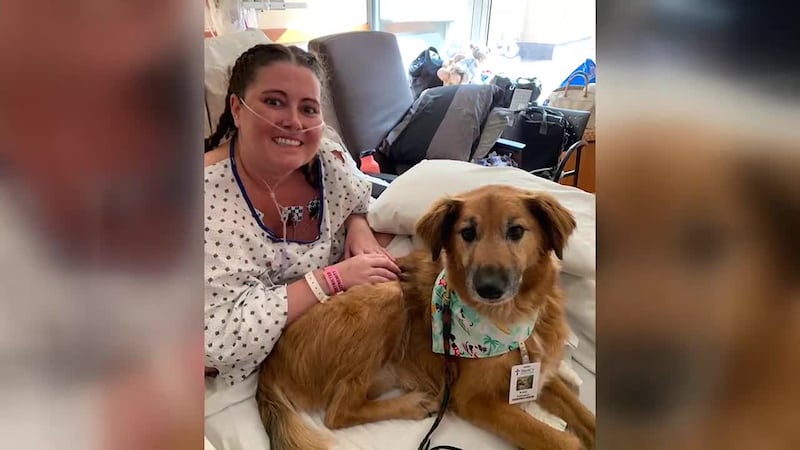 Published: Sep. 29, 2023 at 7:30 PM CDT
CEDAR RAPIDS, Iowa (KCRG) - Throughout the pandemic, hundreds of thousands of people came down with COVID-19. And while the virus isn't gone, for one Marion woman, a positive COVID-19 test turned into something even bigger.
But back in June, Kailee Thomae was diagnosed with COVID-19 and what started as a viral infection quickly led to something worse. As time went on, Kailee wasn't getting better and ended up in the ER for what they thought was pneumonia caused by COVID-19. She was given antibiotics and sent home.
"About a month later, just to follow up, my chest X-rays hadn't improved and my oxygen was really low, and then so they readmitted me," said Kailee.
At just 35 years old, doctors told Kailee she had stage four lung cancer, and it had also spread to her brain.
But as Kailee and her family grappled with the life-changing diagnosis, her family and friends rallied around her to do what they could to help.
They partnered with a local organization CauseTeam out of Mount Vernon, to sell shirts. The fundraiser has already raised more than eight thousand dollars to help Kailee and her family with anything they may need throughout her journey.
"It's really amazing just to see the outpouring of support from within our group and then beyond that seeing people that we've never met or talked to reach out and buy a shirt or donate money and try to help Kaylee and the family," said Nick Scott.
Right now Kailee is on a treatment regimen that's working to kill the cancer cells and prevent them from growing. Later this year she's set to have scans to see how treatments are working. And while doctors say the cancer will never be gone completely, Kailee says they're working to get it to manageable.
Once there, she hopes to give back and advocate for others going through similar situations.
"Once my battle goes through and any other way that we can, whether it's doing a fundraiser every year or. However, we can help. I would absolutely love to do that."
For now, she's taking things one day at a time, and staying grateful for support from an entire community.
"Just seeing that support, even from people that we might not necessarily know. It's just, it's very hard to explain and there's nothing that you can ever do to repay these people."
Copyright 2023 KCRG. All rights reserved.