Scattered showers and storms around through tomorrow
Published: Sep. 25, 2023 at 9:37 PM CDT
CEDAR RAPIDS, Iowa (KCRG) - Mild temperatures and a few chances for rain take us through the start of the work week.
While the chance remains low, a few more scattered showers or thunderstorms remain possible into the day on Tuesday. These will be very hit or miss in nature and plenty of dry time and even sunshine will be present for a majority of the area during this time. Chances are highest during the peak heating of the day, in the afternoon and evening hours.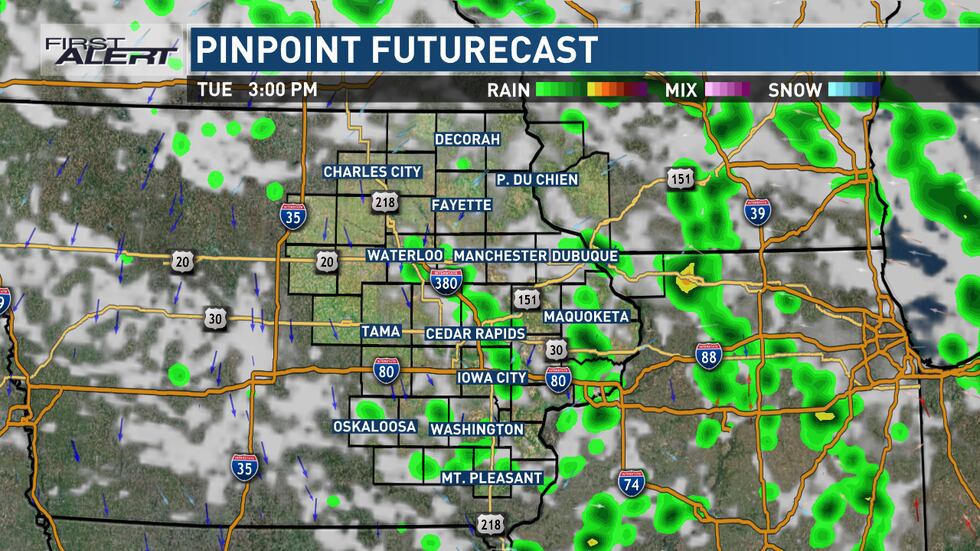 Look for highs in the low 70s today and tomorrow. We'll warm through the rest of the week with highs climbing to the low and middle 80s by this weekend.
Copyright 2023 KCRG. All rights reserved.