Ottumwa Water & Hydro to consider giving up operational control of dam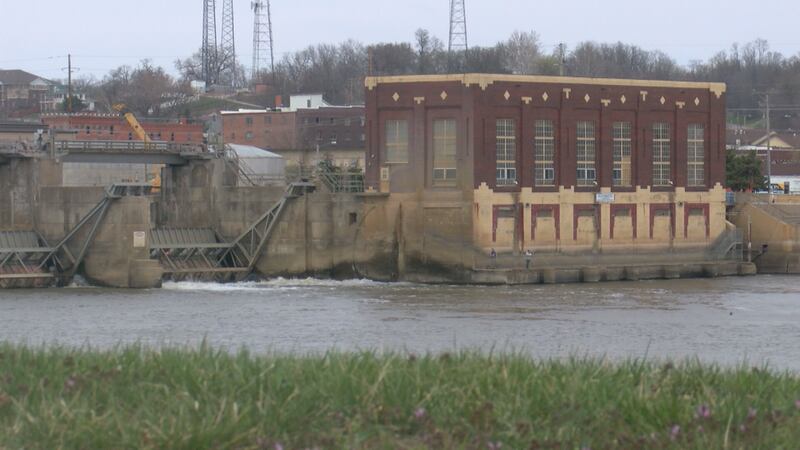 Published: Sep. 21, 2023 at 9:09 PM CDT
OTTUMWA, Iowa (KCRG) - On Wednesday, Ottumwa Water Works released a statement saying it was "financially, environmentally, and structurally unfeasible" to maintain upkeep on the Hydro-Electric dam.
The company, which supplies the City of Ottumwa and surrounding areas with drinking water, said that the costs would not be feasible and that they are considering surrendering their Federal Energy Regulatory Commission operating license.
You can read the full statement from the General Manager of Ottumwa Water and Hydro, Tim Albert, below:
We received a letter in February 2023, mandating significant repairs to the dam. Some repairs were to be completed by the end of 2023 and a final completion deadline of December 31st, 2024. However, after consulting our engineering firm, we found these repairs to be financially, environmentally, and structurally unfeasible.
The mandated repairs are not feasible due to stringent environmental requirements, and the dam's operating deck weight capacity makes the project unviable from an engineering standpoint. Additionally, the associated costs would place an undue burden on Ottumwa's ratepayers.
As a result, we are initiating a study to determine a path forward that may include evaluating surrendering our F.E.R.C (Federal Energy Regulatory Commission) operating license. This would disable our power generation capabilities and transfer regulatory oversight from the federal level to the State of Iowa.
This transition would mark a significant change in Ottumwa's river operations. While the dam has no flood control functions, it affects our water source. Ottumwa Water Works will explore adjustments to our water intake as we navigate this situation. Ultimately, the dam's disposition will be reassessed if F.E.R.C (Federal Energy Regulatory Commission) license surrender is the ultimate option, potentially involving gate removal and adjusting the current pool.
We understand that these changes may raise questions and concerns among our community and stakeholders. We commit to transparency and ongoing dialogue with all parties involved, collaborating with the State of Iowa and relevant entities.
We recognize the significance of this issue to our community and are dedicated to finding the best path forward. As more information becomes available, we will share it.
Copyright 2023 KCRG. All rights reserved.