Meeting to gather input on Cedar Rapids' Westside Library Park project set for next week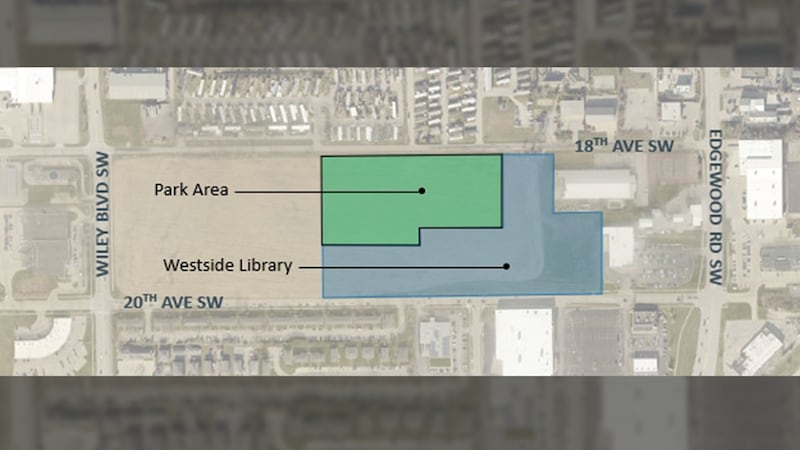 Published: Sep. 21, 2023 at 12:12 PM CDT
CEDAR RAPIDS, Iowa (KCRG) - Cedar Rapids city officials will gather feedback on the Westside Library Park project at a public meeting next week.
City leaders said the park would be constructed at the corner of Wiley Boulevard and 20th Avenue SW.
The park would be integrated into the site where the city is planning its permanent westside library, which will replace the Ladd Library.
In a post about the Westside Library Park on the city's website, city staff said the Library is working with the Parks and Recreation Department on a plan for "a park in a library and a library in a park."
The meeting to discuss the project and gather feedback will be at the Ladd Library, at 3750 Williams Boulevard, from 4:30 p.m. to 6:30 p.m. on Sept. 27.
While there won't be a formal presentation about the park, city leaders have invited residents to come and share their priorities and vision for it.
"We are excited about this project that will meet the need for additional green space in this neighborhood and allow joint programming opportunities with the library. This will be a unique park unlike any other in the system," said Hashim Taylor, Director of Parks and Recreation.
Copyright 2023 KCRG. All rights reserved.