Ames police wear oven mitts to beat the heat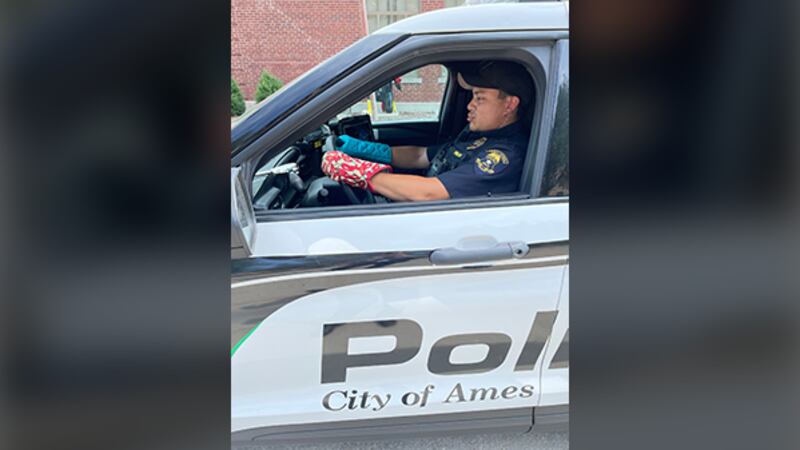 Published: Aug. 24, 2023 at 12:40 PM CDT
AMES, Iowa (CNN) - When it's so hot it feels like an oven, why not dress the part?
A police officer in Ames is poking fun at the heat by wearing oven mitts as a joke.
The city has a new record high for August 23 after hitting about a hundred degrees.
It's so hot some schools are canceling classes and a local ice cream shop is closed until Friday. The owners of the ice cream shop say they're worried the heat could break their outdoor cooler.
Copyright 2023 KCRG. All rights reserved.