Venice police investigate bright green liquid in Grand Canal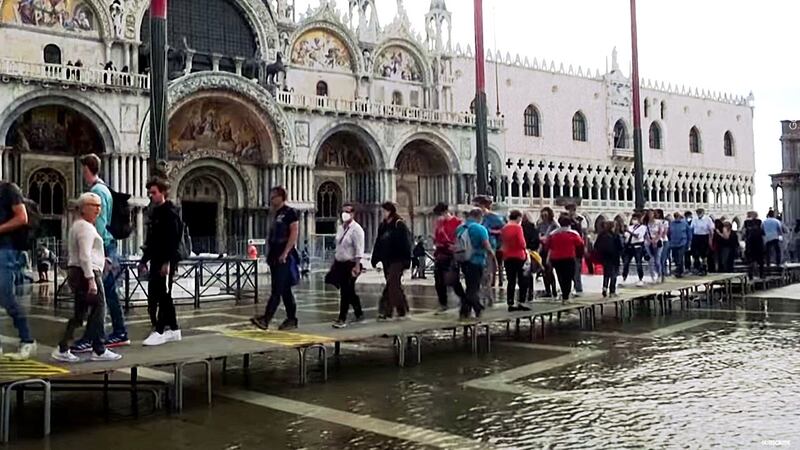 Published: May. 28, 2023 at 10:42 AM CDT
MILAN (AP) — Police in Venice are investigating the source of a phosphorescent green liquid patch that appeared Sunday in the city's famed Grand Canal. The governor of the Veneto region, Luca Zaia, posted a photo of the green liquid that spread through the water near the arched Rialto Bridge.
The patch was reported by residents. Images on social media show a bright patch of green in the canal along an embankment lined with restaurants.
Copyright 2023 The Associated Press. All rights reserved.