Semi crash on Highway 20 in Independence blocks westbound lane for more than 3 hours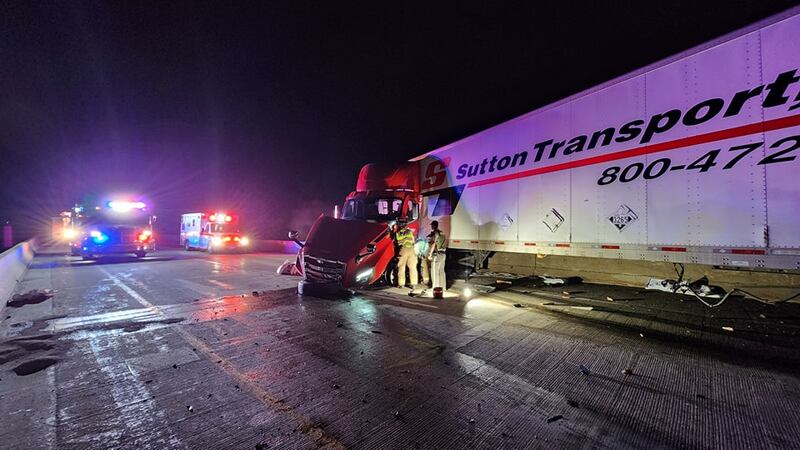 Published: May. 18, 2023 at 8:43 AM CDT
INDEPENDENCE, Iowa (KCRG) - Firefighters in Independence said a semi crash on Highway 20 blocked the westbound lane on the Wapsipinicon River bridge for nearly three hours early Wednesday morning.
In a Facebook post, officials said crews responded to the crash at mile marker 255 at about 3:10 a.m., finding heavy front end damage to the semi.
The semi driver was treated for minor injuries and released at the scene.
Crews worked to contain leaking fuel and oil and checked the hazardous materials being hauled in the trailer.
Highway 20 has since reopened.
Officials did not say how the crash happened.
Copyright 2023 KCRG. All rights reserved.