Iowa State's Hutchinson drafted by Houston in sixth round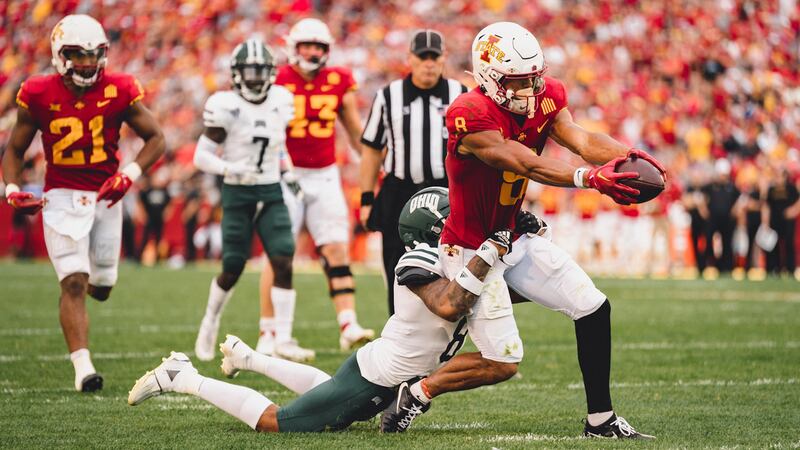 Published: Apr. 29, 2023 at 4:24 PM CDT
AMES, Iowa (KCRG) - Iowa State wide receiver Xavier Hutchinson was selected in the sixth round of the NFL Draft as the 205th pick by the Houston Texans.
He's the second Cyclone selected in this year's draft.
In his final season with the Cyclones, Hutchinson started in all 12 games and was among the top to nationally in receiving yards with 1,171. He led the Big 12 Conference and broke his own single-season school record with 107 receptions.
Hutchinson became the first player in Big 12 history to lead the league in receptions three consecutive seasons and finished his career with a school-record 254 catches. He amassed 15 touchdowns and 2,929 yards in his career.
The Florida native is the first wide receiver drafted since Hakeem Butler in 2019 and ninth cyclone drafted under Matt Campbell.
Copyright 2023 KCRG. All rights reserved.