Cedar Rapids looking into Banjo Block construction site over child labor allegations
Published: Apr. 14, 2023 at 5:03 PM CDT
CEDAR RAPIDS, Iowa (KCRG) - The city of Cedar Rapids is checking into allegations of child labor being used to build a commercial and apartment complex in downtown Cedar Rapids, according to an email obtained by our KCRG-TV9 i9 Investigative Team.
The complex called Banjo Block would add commercial space and 224 new housing units and some additional commercial space downtown. It has received $6.5 Million in tax increment financing from the city of Cedar Rapids and the state of Iowa has provided the project more than $17 Million in tax credits.
TWG Development, an Indianapolis-based real-estate developer, is building the complex across from the Cedar Rapids Downtown Library on 4th Avenue Southeast. It hasn't immediately responded to TV9′s request for comment.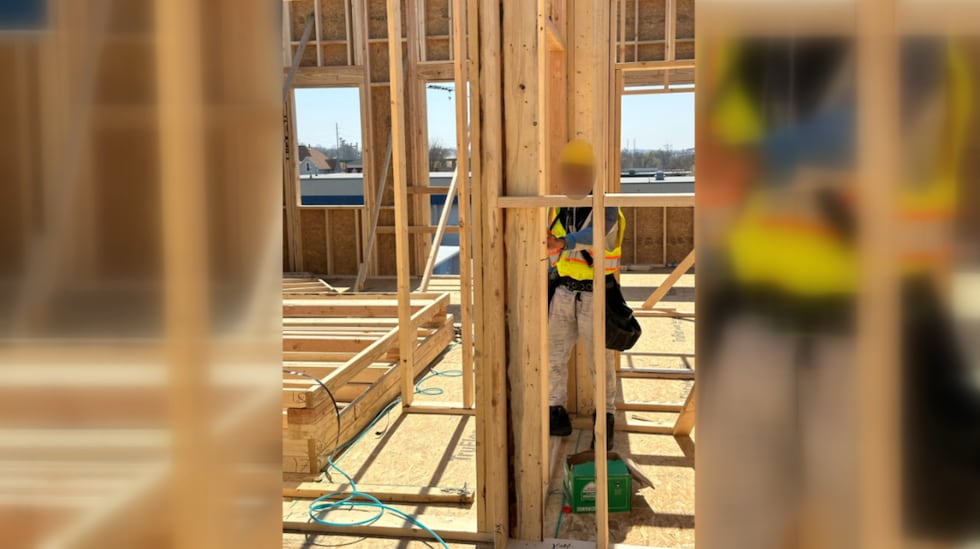 Video, which our KCRG-TV9 i9 Investigative Team received and reviewed from Carpenters Union Local 308 shows an older male telling a younger male in Spanish to say he is 18-years-old. Although, his real age is unclear based on the video. It also shows workers aren't using safety equipment, walls with nails pointing out, trash across the property, and a large hole guarded by some tape to stop people from falling off the construction site.
Phillip Platz, who is a spokesperson with the city of Cedar Rapids, said they became aware of the issue after Rep. Sami Scheetz notified the city of Cedar Rapids. He said the city is working to evaluate the appropriate state entity for a referral.
The Iowa Division of Labor, which contains the state agency enforcing work safety standards called Iowa OSHA, is responsible for ensuring employees are in a lawful environment.
Apolonio Duran, who is a representative for the North Central States Regional Council of Carpenters, said he saw this male on a tour of the construction site with elected officials including Linn County Attorney Nick Maybanks, State Senator Charlie McClintock (R-Linn County) and State Representatives Adam Zabner (D-Iowa City and Sami Scheetz (D-Cedar Rapids). He said he believes the child is under the age of 18 and could be closer to 12-years-old.
"He looked like he could have been my son's age," he said.
Duran was leading the elected officials onto the site to show them the difference between a union construction site versus a nonunion site.
"If you look at the picture, the person is wearing tennis shoes," said Duran. "You can't wear tennis shoes for construction. They don't have a hard sole on the bottom and a nail could go right through."
Duran said the photo shows work conditions on the property are unsafe because the person isn't wearing hard shell shoes, which means a nail can go through his foot. He said the Banjo Block construction site has some of the worse conditions he's seen over his years in construction and is concerned somebody is going to get seriously hurt.
Copyright 2023 KCRG. All rights reserved.