Future for Iowa - and for women's college basketball - is bright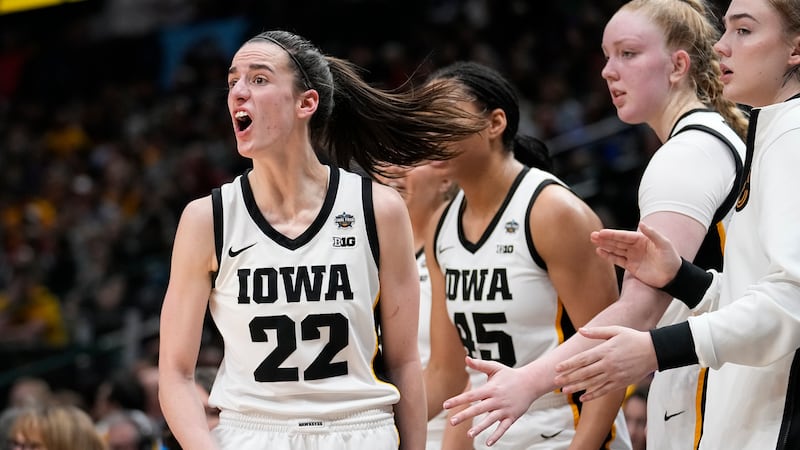 Published: Apr. 5, 2023 at 11:05 PM CDT
DALLAS, Texas (KCRG) - Iowa knows what they're losing, but those who are coming back are hungry after their national championship loss to LSU
"I know personally I'll come back better next year," said Hannah Stuelke, who played a combined 22 minutes in the national semifinals and finals. "I'll be ready to go."
With Monika Czinano and McKenna Warnock leaving the team, Stuelke and sophomore Addison O'Grady will figure to play a huge role.
"They're the best leaders I've ever had on the basketball court," said O'Grady. "Losing, yeah, that'll drive us definitely."
"We're gonna fight with everything we have to get back here."
Caitlin Clark is set to return for at least one more year, and she says "the sky's the limit."
"It excites me that we've been able to build this and accomplish," Clark said. "I think it shows everybody in this program we can do really tremendous things."
Overall, Iowa will return three starters - Clark, Kate Martin and Gabbie Marshall - and 68.5 percent of their scoring.
The future isn't looking up for Iowa alone, it's looking good for women's college basketball.
"More than anything, I'm so grateful we've made so many people turn into women's basketball fans," said Clark.
"Our program is something special it's just surreal to be living through it right now," said O'Grady. "Right now, women's basketball has never been better."
Copyright 2023 KCRG. All rights reserved.