$264M offered in Gulf oil sale held under climate compromise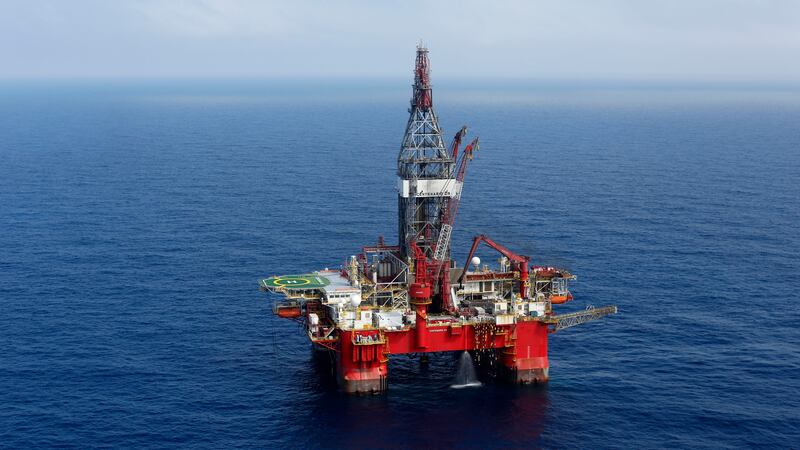 Published: Mar. 29, 2023 at 8:09 AM CDT
|
Updated: Mar. 29, 2023 at 6:04 PM CDT
NEW ORLEANS (AP) — Oil companies offered a combined $264 million for drilling rights in federal waters in the Gulf of Mexico on Wednesday in a sale mandated by last year's climate bill compromise.
The auction was the first in the Gulf in more than a year and drew strong interest from industry giants including Chevron, BP and ExxonMobil. But it could further test the loyalty of environmentalists and young voters who backed President Joe Biden in 2020 and were frustrated by this month's approval of a huge drilling project in Alaska.
Developing the Gulf leases would produce up to 1.1 billion barrels of oil and more than 4 trillion cubic feet (113 billion cubic meters) of natural gas over 50 years, according to a government analysis. Burning that oil would increase planet-warming carbon dioxide emissions by tens of millions of tons, the analysis found.
A legal challenge to the sale from environmental groups is pending in federal court in Louisiana.
Bids were up 38% from the last auction and marked the most offered in a sale since 2017. Chevron USA was the top bidder, offering $108 million for 75 tracts. BP Exploration and Production had $47 million in high bids and Shell Offshore had $20 million in high bids.
The next Gulf lease sale is scheduled in September. It's unknown how many more the administration could conduct as it faces continued pressure over approval of the ConocoPhillips Willow project in Alaska.
The uncertainty means companies could be trying "to lease blocks now in case future auctions are restricted," said Sami Yahya, an analyst with S&P Global.
"From a global perspective, we are perpetually moving toward an environment with stronger anti-fossil fuel sentiment, as operators will continue to face more public scrutiny regarding emissions," Yahya said.
The sale came two days before a deadline set in last year's climate bill. The bill also prohibits leasing public lands for renewable power unless tens of millions of acres are first offered for fossil fuels. That was a concession to West Virginia Democrat Sen. Joe Manchin, an industry supporter.
Manchin issued a statement saying the sale results showed the climate bill was "holding this administration's feet to the fire" to continue fossil fuel production.
The climate law also raised the royalty rate companies must pay on oil they produce. The Biden administration set the rate for Wednesday at the maximum allowed — 18.75%, versus 12.5% historically.
The parcels offered covered 114,000 square miles (295,000 square kilometers) an area larger than Arizona. Like past auctions of similar magnitude, only a fraction of the available acreage — about 2,600 square miles (6,700 square kilometers) — got bids.
The vast majority of tracts had only one bidder as the company offers were opened Wednesday in New Orleans, in a state that is economically dependent on the oil and gas industry and especially vulnerable to climate change.
Since it takes years to develop offshore parcels before crude is pumped, the leases could produce oil and gas long past 2030. That's when scientists say the world needs to have drastically cut greenhouse gas emissions to stave off catastrophic climate change.
Sea level rise is a factor in Louisiana's steady loss of coastal wetlands, which in addition to harboring a variety of fisheries and wildlife, provide a buffer between inland population areas and hurricanes that scientists say are growing stronger as the world warms.
ExxonMobil offered almost $10 million on 69 tracts in the northwest Gulf. The company in 2021 bid nearly $15 million for tracts in the same area. It includes shallow waters — less than 656 feet (200 meters) deep — where oil has mostly played out.
The acquisitions are likely linked to Exxon's pursuit of a government-industry collaboration to capture and store carbon dioxide from industrial plants in the Houston Ship Channel, experts said.
"They purposely went out to lease property where the geology was right for storage and they knew any oil and gas production on a commercial scale was not a possibility," said Eric Smith, associate director of the Tulane Energy Institute.
The carbon dioxide would be transported in pipelines and injected deep under the Gulf floor, a process known as carbon capture and sequestration, or CCS. Oil and gas companies are banking on carbon capture to extend the lifespan of fossil fuel facilities,. Critics say the technology is unproven and less effective than switching to renewable energy.
All the leases sold Wednesday were for oil and gas only, federal officials said.
That means Exxon needs Interior Department cooperation to revise its lease agreements before the company can use them for carbon capture, said Justin Rostant, a principal analyst with industry consulting firm Wood Mackenzie.
"There might be some risks associated with whether they're actually able to use it for carbon capture," Rostant said. "That is a big question mark."
ExxonMobil spokesperson Todd Spitler declined to say if there was a link between its bids and the ship channel proposal.
Environmentalists called on Biden to abide by campaign pledges to end new drilling on federal lands and water. Diane Hoskins with the group Oceana said the Democrat can "make good on his promise" by including an end to leasing in a long-overdue five-year plan for the Gulf.
Oil industry groups called for more offshore lease sales so companies can continue exploration work to ensure future domestic supplies.
It takes 90 days for the government to evaluate any bids, which means Wednesday's sale still could be blocked. The 2021 sale was subsequently blocked by a federal judge, then reinstated under the climate bill.
"There's been a lot of talk from the administration about taking climate change seriously and moving our economy away from fossil fuels, and yet we continue to see massive oil and gas projects, both onshore with Willow and offshore in the Gulf of Mexico," said George Torgun, an Earthjustice attorney representing environmental groups in the pending federal lawsuit.
Many of the leases sold Wednesday were in deep waters, which Torgun said increases the chance of another major oil spill like BP's Deepwater Horizon disaster in 2010.
Chevron said in a Monday court filing that it could lose millions of dollars if the leases were blocked.
In coming months the administration plans to auction more than 500 square miles (1,400 square kilometers) of onshore oil and gas leases in Wyoming, New Mexico, Montana, Nevada and other states.
___
Brown reported from Billings, Montana.
___
Follow Matthew Brown and Kevin McGill on Twitter.
Copyright 2023 The Associated Press. All rights reserved.