Bottoms Up Bagels to bring boiled bagels to Cedar Rapids for limited time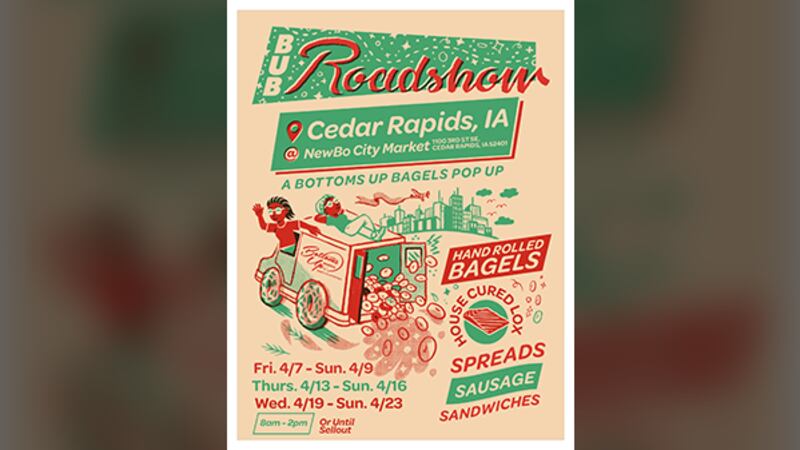 Published: Mar. 29, 2023 at 12:10 PM CDT
CEDAR RAPIDS, Iowa (KCRG) - Baltimore-based Bottoms Up Bagels (BUB) is bringing its boiled bagels to Cedar Rapids and Marion for a limited time in April.
The Baltimore-based business is opening a pop-up shop from April 7 through April 23 at NewBo City Market.
While they're in town, the bagels and breakfast sandwiches will be available 8 a.m. to 2 p.m. Wednesdays through Sunday.
The team from BUB will take one day off from the NewBo location to do a one-day pop-up event at the Marion Public Library. That event will run from 7 a.m. to 1 p.m. on April 12.
Staff with BUB said the pop-up shop is part of their efforts to test new markets and return to their nomadic roots. BUB started in 2015 as a pop-up shop offering handmade, New Jersey-style bagels, that are boiled, at Baltimore-area farmers markets, art galleries and breweries.
Copyright 2023 KCRG. All rights reserved.