Northern lights make rare appearance in eastern Iowa skies
Published: Mar. 24, 2023 at 5:10 PM CDT
CEDAR RAPIDS, Iowa (KCRG) - Parts of Iowa that had clear skies on Thursday night were treated to a relatively rare atmospheric phenomenon.
The aurora borealis, better known as the northern lights, were out and visible to the naked eye, thanks to one of the strongest geomagnetic storms in years. These take place when especially fast-moving streams of charged particles from the Sun flow toward the Earth, sneaking in through the planet's magnetic field (its defense system from such things) and colliding at extremely high speeds with molecules in our upper atmosphere.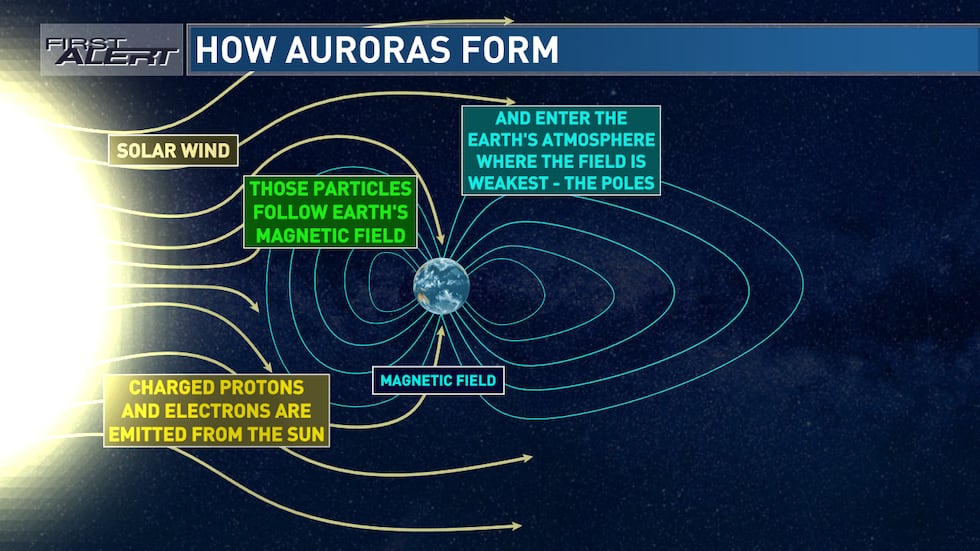 Depending on which molecules get hit and electrically excited, different colors appear. Thursday night's aurora seemed to be primarily in the greens and reds, with some purplish colors showing up in some photographs.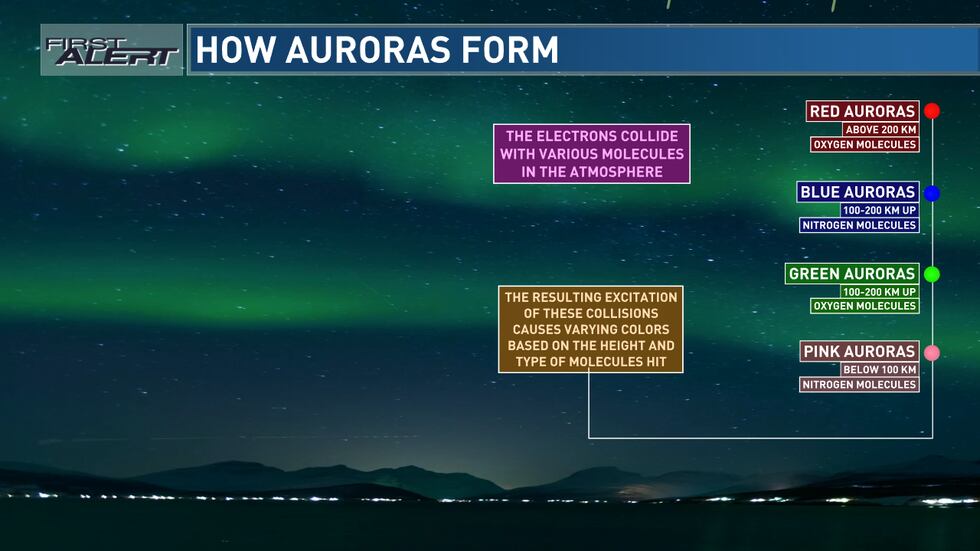 The conditions on Thursday night were especially favorable for these charged particles to enter the upper atmosphere, thanks to the orientation of the magnetic field at the time. That orientation has changed since then, and storm conditions have subsided significantly. Unfortunately, if you missed it last night, you'll likely be waiting until the next geomagnetic storm of this strength, which could be months or years away.
While the intensity of last night's display was a bit of a surprise to scientists who monitor such things, there are tools and ways to get a heads up on when they could be visible again. The National Weather Service has a division called the Space Weather Prediction Center that is devoted to monitoring solar activity and its effects, including geomagnetic storms:
If you happened to snap a photograph of the beautiful northern lights, feel free to share it with us through YouNews.
Copyright 2023 KCRG. All rights reserved.