Iowa's Woods, Iowa State's Carr, UNI's Keckeisen lose in NCAA wrestling finals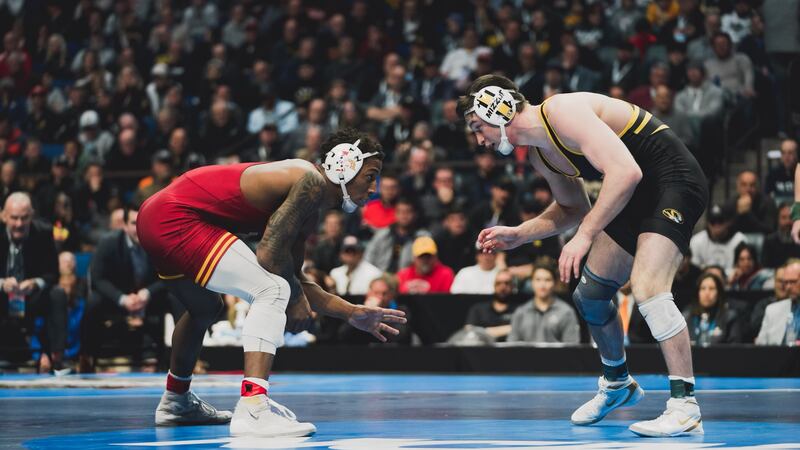 Published: Mar. 18, 2023 at 10:55 PM CDT
TULSA, Oklahoma (KCRG) - Wrestlers from Iowa, Iowa State and UNI earned second place finishes at the NCAA wrestling championships in Tulsa.
At 141, No. 1 seed Real Woods of Iowa dropped a 6-4 decision to No. 2 seed Andrew Alirez of Northern Colorado.
Iowa State 165 pounder David Carr lost 8-2 to second seeded Keegan O'Toole of Missouri.
UNI No. 1 seed at 184 Parker Keckeisen lost 7-2 to Penn State's Aaron Brooks.
South Dakota State's Tanner Sloan, who wrestled at Alburnett, fell 5-3 to Pitt's Nino Bonaccorsi.
Penn State won the team title for the second year in a row.
Copyright 2023 KCRG. All rights reserved.