Another cold morning, but a bit warmer this afternoon
Published: Mar. 19, 2023 at 7:20 AM CDT
CEDAR RAPIDS, Iowa (KCRG) -Another cold March day, but not as cold as Saturday.
Sunday & Sunday Night
It's a cold morning with wind chills in the single digits and single digits below zero across most of Eastern Iowa. However, we'll be warmer this afternoon compared to yesterday with highs reaching the upper 30s and low 40s thanks to a mostly sunny sky. Tonight will be closer to normal with lows in the mid 20s with a partly cloudy sky.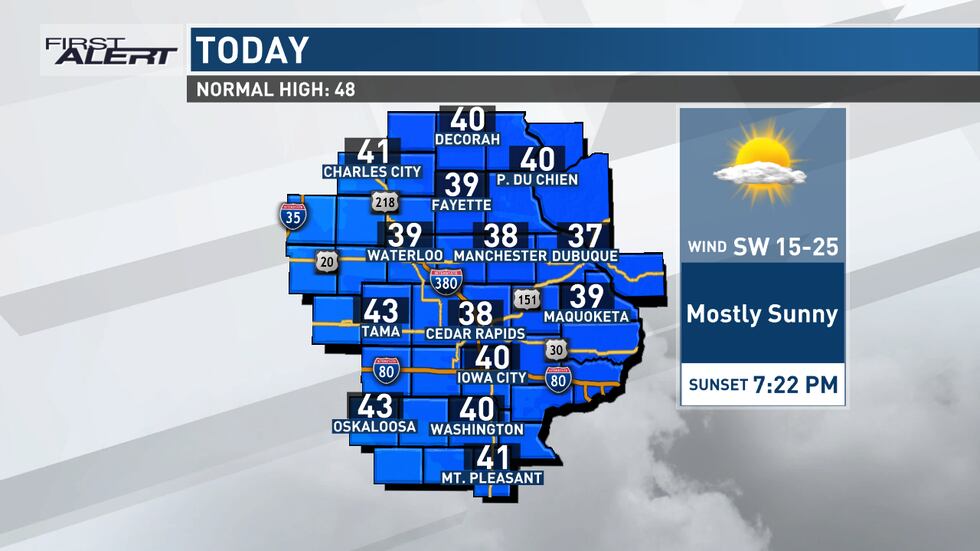 Monday
We'll wake up to a mix of sunshine and clouds Monday morning, which will last for the entire day. Spring temperatures will also return just in time for the Spring Equinox with highs in the upper 40s and low 50s.
Tuesday and Beyond
Highs will stay in the 40s and 50s through next weekend with several chances for precipitation during the workweek. Rain showers are possible Tuesday through Thursday with even some thunderstorms in Thursday's forecast. Overnight temperatures will mainly be in the 20s and 30s this week.
Copyright 2023 KCRG. All rights reserved.