Lance Reddick, 'The Wire' and 'John Wick' star, dies at 60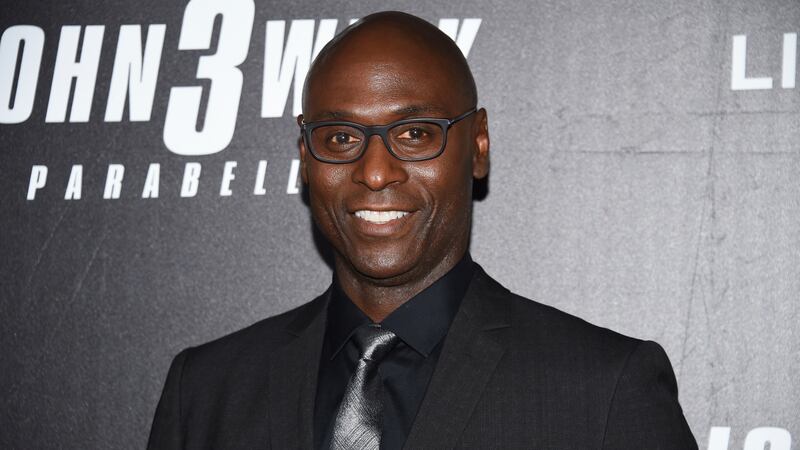 Published: Mar. 17, 2023 at 2:32 PM CDT
|
Updated: Mar. 17, 2023 at 8:00 PM CDT
NEW YORK (AP) — Lance Reddick, a character actor who specialized in intense, icy and possibly sinister authority figures on TV and film, including "The Wire," "Fringe" and the "John Wick" franchise, has died. He was 60.
Reddick died "suddenly" Friday morning, his publicist Mia Hansen said in a statement, attributing his death to natural causes.
Wendell Pierce, Reddick's co-star on "The Wire" paid tribute on Twitter. "A man of great strength and grace," he wrote. "As talented a musician as he was an actor. The epitome of class." "John Wick — Chapter Four" director Chad Stahelski and star Keanu Reeves said they dedicating the upcoming film to Reddick and were "deeply saddened and heartbroken at the loss."
Reddick was often put in a suit or a crisp uniform during his career, playing tall, taciturn and elegant men of distinction. He was best known for his role as straight-laced Lt. Cedric Daniels on the hit HBO series "The Wire," where his character was agonizingly trapped in the messy politics of the Baltimore police department.
"The Wire" creator David Simon praised Reddick on Twitter: "Consummate professional, devoted collaborator, lovely and gentle man, loyal friend. Could go on, but no, I can't go on. This is gutting. And way, way, way too soon."
"I'm an artist at heart. I feel that I'm very good at what I do. When I went to drama school, I knew I was at least as talented as other students, but because I was a Black man and I wasn't pretty, I knew I would have to work my butt off to be the best that I would be, and to be noticed," Reddick told the Los Angeles Times in 2009.
Reddick also starred on the Fox series "Fringe" as a special agent Phillip Broyles, the smartly-dressed Matthew Abaddon on "Lost" and played the multi-skilled Continental Hotel concierge Charon in Lionsgate's "John Wick" movies, including the fourth in the series that releases later this month.
"The world of Wick would not be what it is without Lance Reddick and the unparalleled depth he brought to Charon's humanity and unflappable charisma. Lance leaves behind an indelible legacy and hugely impressive body of work, but we will remember him as our lovely, joyful friend and Concierge," Lionsgate said in a statement.
Reddick earned a SAG Award nomination in 2021 as part of the ensemble for Regina King's film "One Night in Miami." He played recurring roles on "Intelligence" and "American Horror Story" and was on the show "Bosch" for its seven-year run.
His upcoming projects include 20th Century's remake of "White Men Can't Jump" and "Shirley," Netflix's biopic of former Congresswoman Shirley Chisholm. He was also slated to appear in the "John Wick" spinoff "Ballerina," as well as "The Caine Mutiny Court-Martial."
The Baltimore-born-and-raised Reddick was a Yale University drama school graduate who enjoyed some success after school by landing guest or recurring roles "CSI: Miami" and "Law & Order: Special Victims Unit." He also appeared in several movies, including "I Dreamed of Africa," "The Siege" and "Great Expectations."
It was on season four of "Oz," playing a doomed undercover officer sent to prison who becomes an addict, that Reddick had a career breakthrough.
"I was never interested in television. I always saw it as a means to an end. Like so many actors, I was only interested in doing theater and film. But 'Oz' changed television. It was the beginning of HBO's reign on quality, edgy, artistic stuff. Stuff that harkens back to great cinema of the '60s and '70s," he told The Associated Press in 2011.
"When the opportunity for 'Oz' came up, I jumped. And when I read the pilot for 'The Wire,' as a guy that never wanted to be on television, I realized I had to be on this show."
Reddick attended the prestigious Eastman School of Music, where he studied classical composition, and he played piano. His first album, the jazzy "Contemplations and Remembrances," came out in 2011.
He had a recurring role as Jeffrey Tetazoo, director of the Central Intelligence Agency, on the CBS series "Intelligence." On "American Horror Story: Coven," he portrayed Papa Legba, the go-between between humanity and the spirit world.
Reddick is survived by his wife, Stephanie Reddick, and children, Yvonne Nicole Reddick and Christopher Reddick.
His death was first reported by celebrity website TMZ.com.
Copyright 2023 The Associated Press. All rights reserved.