Tom Brady will not move into Fox announcing booth until 2024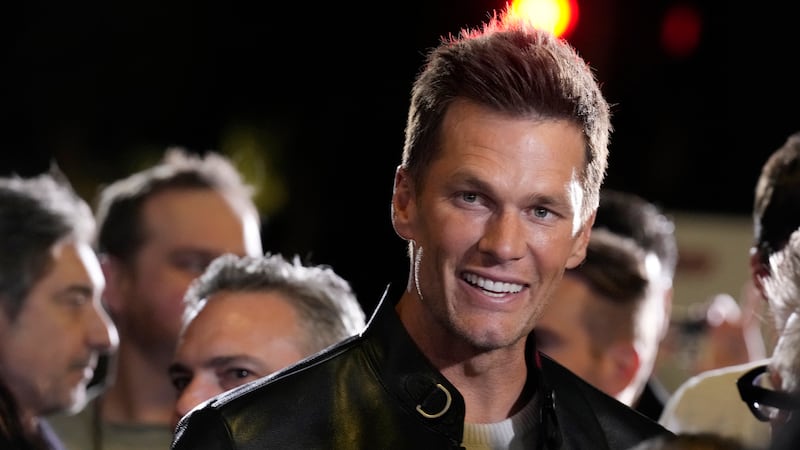 Published: Feb. 6, 2023 at 2:11 PM CST
LOS ANGELES (AP) — Tom Brady will not go immediately from the playing field to the broadcast booth.
Brady told Colin Cowherd during Monday's episode of "The Herd" on FS1 and Fox Sports Radio that he will not start his broadcasting career with Fox until the 2024 season.
The seven-time Super Bowl champion — who retired last week after a 23-year career with the New England Patriots and Tampa Bay Buccaneers — signed a 10-year deal with Fox last May to become the network's top analyst when he decided to quit playing for good.
Brady said that he didn't want to immediately rush into announcing and that he wanted to catch up on some other parts of his life.
"I think one thing about my career, whether it was when I was drafted by the Patriots or signing agreements with the Bucs, I wanted to be fully committed and I never wanted to let people down," Brady said. "I want to be great at what I do, and that always takes some time and strategizing and learning and growing and evolving. I have so many people to rely on that could support me in that growth too."
Brady is expected to eventually join Kevin Burkhardt on Fox's top team. Burkhardt and Greg Olsen will call their first Super Bowl on Sunday when the Kansas City Chiefs face the Philadelphia Eagles.
Fox, which is carrying its 10th Super Bowl on Sunday, also has Super Bowl 59 in New Orleans after the 2024 season. Brady is still not expected to be a part of Fox's pregame coverage on Sunday.
___
AP NFL: https://apnews.com/hub/nfl and https://twitter.com/AP_NFL
Copyright 2023 The Associated Press. All rights reserved.