3 mainland US tourists stabbed in Puerto Rico neighborhood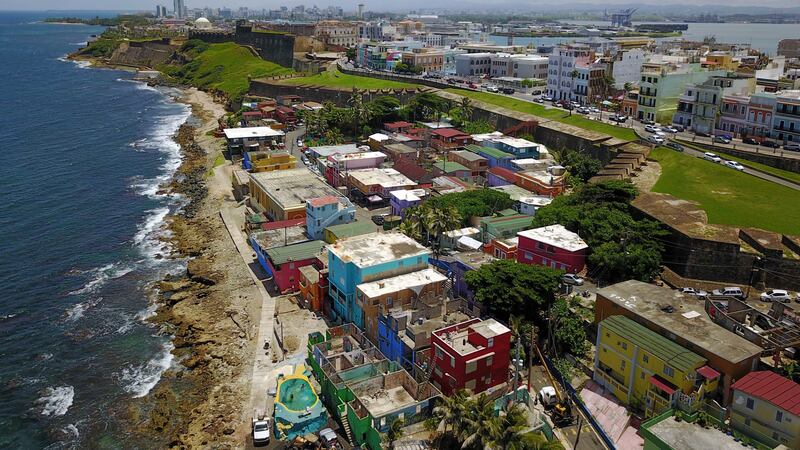 Published: Feb. 6, 2023 at 10:37 AM CST
|
Updated: Feb. 6, 2023 at 1:44 PM CST
SAN JUAN, Puerto Rico (AP) — Three tourists from the U.S. mainland were stabbed in Puerto Rico early Monday after police said someone told them to stop filming in a renowned seaside community known as La Perla that is popular with visitors.
The confrontation began when one of the tourists, who lives in South Carolina, began filming a mobile hamburger cart and was told to stop and leave the area, police said.
Two of the tourists remain hospitalized, including one who was stabbed six times, police said.
No one has been arrested.
The attack happened nearly two years after a tourist from Delaware was killed and set on fire after police said he was warned not to take pictures while buying drugs in La Perla. A friend of his also was beaten but survived.
La Perla is located in the historic part of Puerto Rico's capital known as Old San Juan and became famous after it was featured in the video of "Despacito," a song released in 2017 by Puerto Rican singers Luis Fonsi and Daddy Yankee.
The community was once a dangerous slum considered the island's biggest distribution point for heroin, but crime has dropped since a 2011 raid by federal agents.
Copyright 2023 The Associated Press. All rights reserved.