Two students dead after shooting at Des Moines outreach center; shooter identified
Published: Jan. 23, 2023 at 2:19 PM CST
DES MOINES, Iowa (KCCI) - Des Moines police have arrested and charged an 18-year-old in connection to a Monday shooting that killed two students and injured an adult.
The shooting was reported at about 12:53 p.m. at Starts Right Here, a nonprofit organization focused on helping at-risk youth. Starts Right Here was created by activist and rapper Will Keeps. The outreach center is located at 455 Southwest 5th St.
Starts Right Here has been a partner of Des Moines Public Schools since 2021. They serve between 40-50 DMPS students at a time. No DMPS staff were onsite at the time of the shooting.
According to police, three people were shot. Two male students were taken to the hospital with critical injuries. They have since died. A third person, identified as Keeps, was transported to the hospital in serious condition. Keeps was taken into surgery on Monday afternoon.
Police say the students killed were an 18-year-old and a 16-year-old.
Police have arrested 18-year-old Preston Walls, of West Des Moines, in connection to the shooting. Walls is charged with two counts of first-degree murder, one count of attempted murder, and one count of criminal gang participation.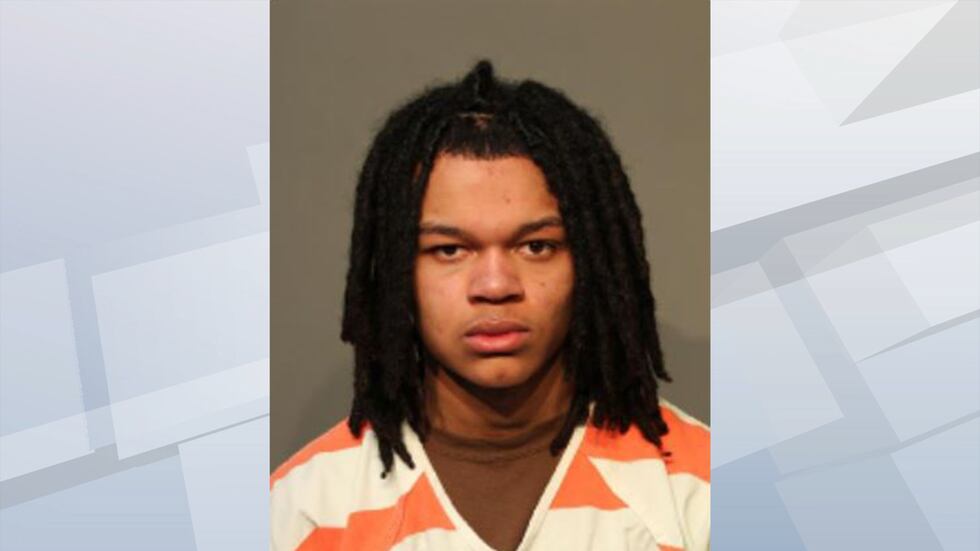 Police say evidence in the investigation indicates that Walls was present at Starts Right Here with a 9mm handgun. Keeps attempted to escort Walls from the building. Walls shot both teenage victims and Keeps and fled the scene on foot.
Police say they saw a suspicious vehicle leave the scene. Approximately 20 minutes after the shooting incident, police conducted a traffic stop on that vehicle. Two people remained in the vehicle, while Walls fled on foot. Officers followed Walls into a wooded area and had K-9 units sniffing the scene. Walls was later taken into custody without incident.
The two other people are in police custody. They have not been identified.
Police say that evidence also indicates that Walls cut off a court-ordered GPS ankle-monitor about 16 minutes before the shooting.
Sgt. Paul Parizek with the DMPD said that the shooting is a targeted incident. Police say Walls and both deceased victims are gang members and evidence indicates that the shooting is related to an ongoing gang dispute.
The DMPD is expected to give an update on the shooting Tuesday at a 10 a.m. at Des Moines City Hall.
The investigation is ongoing.
Gov. Kim Reynolds released this statement in response to the shooting:
"I am shocked and saddened to hear about the shooting at Starts Right Here. I've seen first-hand how hard Will Keeps and his staff works to help at-risk kids through this alternative education program. My heart breaks for them, these kids and their families. Kevin and I are praying for their safe recovery."
Des Moines Public Schools Superintendent Matt Smith released this statement in response to the shooting:
"We are saddened to learn of another act of gun violence, especially one that impacts an organization that works closely with some of our students. We are still waiting to learn more details, but our thoughts are with any victims of this incident and their families and friends. Starts Right Here is a valuable partner to DMPS, doing important work to help us re-engage students, and we stand by to support them during this critical time."
Rep. Zach Nunn released this statement on Twitter in response to the shooting:
"Horrific attack on students & educators at the incredible Starts Right Here non-profit helping at-risk kids. Proud to work with this incredible team for years & stand with them in this tragedy. Grateful to DMPD & first responders for rapid response. Prayers for all involved."
Copyright 2023 KCRG. All rights reserved.