Duax's 21 lead Northern Iowa over UIC 78-72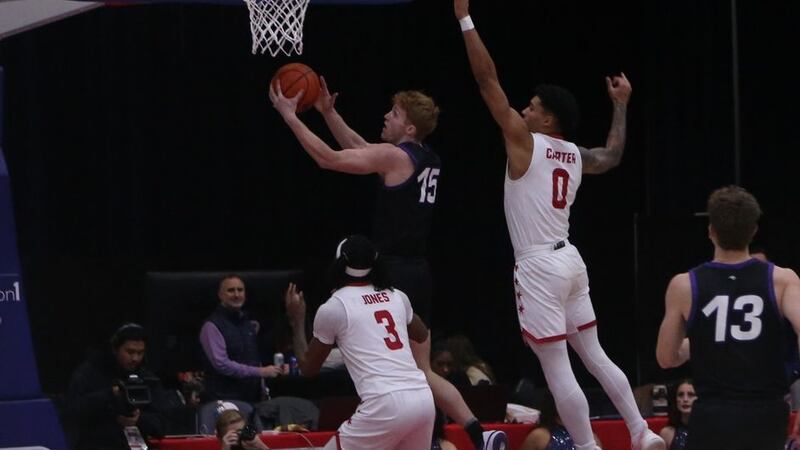 Published: Jan. 21, 2023 at 5:35 PM CST
CHICAGO (AP) — Michael Duax scored 21 points as Northern Iowa beat UIC 78-72 on Saturday.
Duax added 11 rebounds for the Panthers (11-9, 7-3 Missouri Valley Conference). Bowen Born scored 18 points while shooting 4 for 9 (1 for 6 from 3-point range) and 9 of 10 from the free throw line. Tytan Anderson shot 5 of 12 from the field and 7 for 8 from the line to finish with 17 points, while adding eight rebounds.
Trevante Anderson led the way for the Flames (9-12, 1-9) with 27 points and seven assists. UIC also got 20 points and six rebounds from Jace Carter. In addition, Toby Okani finished with 12 points and eight rebounds. The Flames extended their losing streak to seven straight.
Duax scored seven points in the first half and Northern Iowa went into halftime trailing 38-31. Northern Iowa pulled off the victory after a 13-0 second-half run erased a 10-point deficit and gave them the lead at 48-45 with 11:19 left in the half. Duax scored 14 second-half points.
NEXT UP
Northern Iowa's next game is Wednesday against Valparaiso at home, while UIC visits Missouri State on Tuesday.
Copyright 2023 KCRG. All rights reserved.