New York City mayor addresses migrant issue after visit to southern border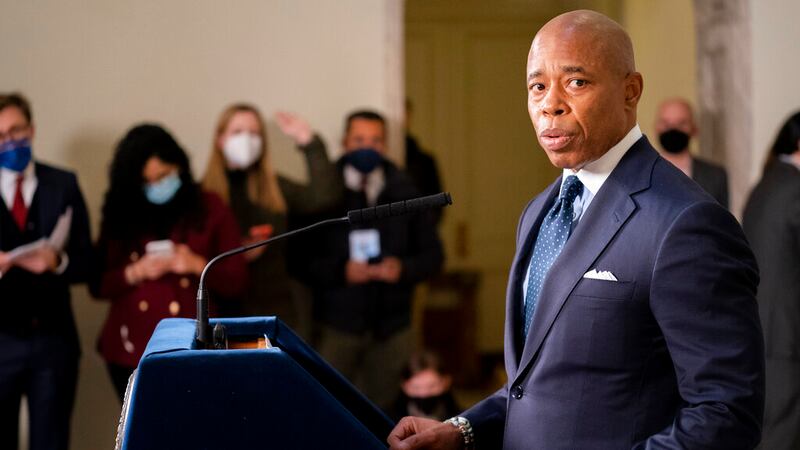 Published: Jan. 16, 2023 at 11:02 AM CST
(CNN) - New York City Mayor Eric Adams has wrapped up a trip to the southern border.
He held a joint conference Sunday with the mayor of El Paso, Texas.
Adams is demanding the federal government do more to respond to the growing migrant crisis.
He said a number of cities are overwhelmed by people seeking asylum in the United States.
New York alone is currently caring for nearly 30,000 migrants bussed to the city from southern states.
"And together, we did not create this problem, but together we will find solutions, but those solutions must be implemented by the federal government," Mayor Adams said.
Adams will be in Washington, D.C. this week to speak at the American Conference of Mayors meeting.
Copyright 2023 KCRG. All rights reserved.