Dad dies in house fire while trying to save family dogs, firefighters say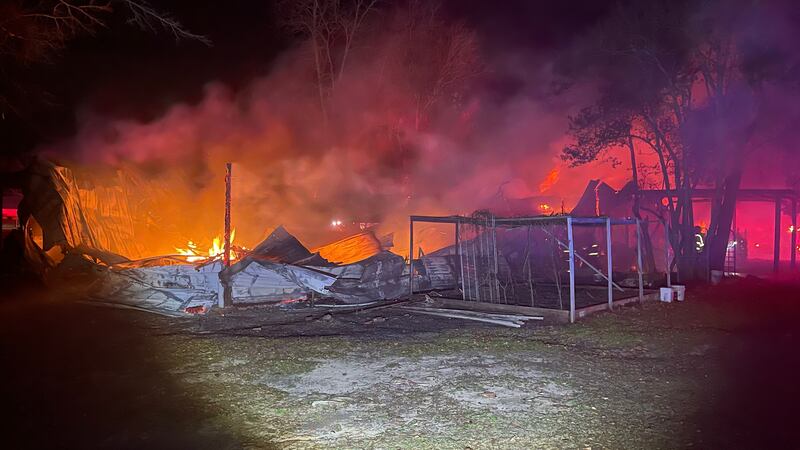 Published: Jan. 16, 2023 at 2:01 PM CST
JONES COUNTY, Miss. (WDAM/Gray News) – A father was killed in a Mississippi house fire while attempting to rescue the family's dogs, officials said.
Tragically, all 10 dogs – two adults and eight puppies – also died in the fire.
According to the Jones County Fire Council, the fire happened Monday around 12:40 a.m. at a home in Soso.
Three adults were in the house at the time of the fire – 56-year-old Khanh Van Duong, his wife and their daughter.
Investigation revealed that Duong had alerted his wife and daughter to the fire and told them to escape, which firefighters said saved their lives. The two were not injured.
However, Duong then tried to save the dogs, but got caught up in the smoke.
Firefighters tried to rescue Duong, but it was too late.
The cause of the fire is under investigation. According to the Jones County Fire Council, it originated in an addition to the house that served as a storage area.
Officials said the home is a total loss.
One firefighter also sustained minor injuries. He was treated on scene by paramedics and declined transport to the emergency room.
Copyright 2023 WDAM via Gray Media Group, Inc. All rights reserved.