Cedar Rapids Public Library closed until further notice due to fire
Published: Jul. 27, 2022 at 4:23 PM CDT
CEDAR RAPIDS, Iowa (KCRG) - The downtown Cedar Rapids Public Library is closed until further notice due to a reported fire.
At approximately 3:45 pm on Wednesday, crews say a fire broke out in a light fixture above the commons of the library. The sprinkler system activated in the appropriate zone and the fire was quickly extinguished.
The building was reportedly evacuated safely and without injuries. Books and library materials do not appear to have been impacted by any water damage.
Officials say the library will remain closed at least through Thursday, July 28th and until any necessary cleanup is complete.
Programming scheduled at Cleveland Park on Wednesday is canceled.
Hold times and due dates will be extended.
Patrons can access library resources at the Ladd Library (3750 Williams Blvd SW) or online at //CRLibrary.org/library-at-home.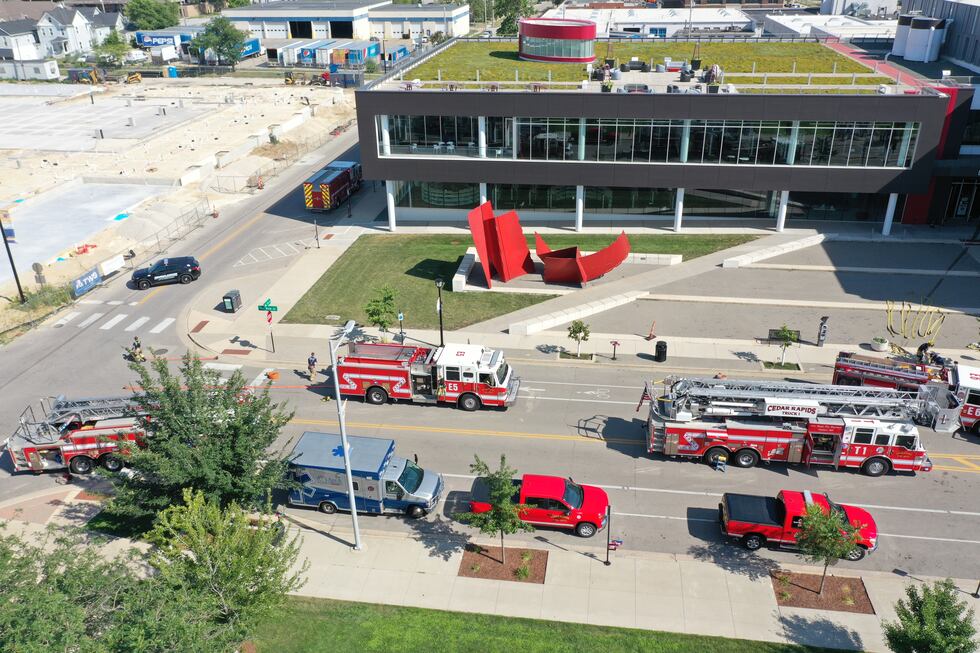 Copyright 2022 KCRG. All rights reserved.