Officials identify victims at Maquoketa state park; suspect found dead with self-inflicted gunshot wound
Published: Jul. 22, 2022 at 11:10 AM CDT
|
Updated: Jul. 22, 2022 at 11:30 AM CDT
MAQUOKETA, Iowa (KCRG) - The Iowa Division of Criminal Investigation confirmed three family members were found dead at a campsite at the Maquoketa Caves State Park Campground on Friday morning.
Authorities responded to the area, northwest of Maquoketa, at 6:23 a.m. for a report of a shooting. The Iowa Division of Criminal Investigation said officers found three dead bodies, but one camper was missing.
He was later identified as 23-year-old Anthony Sherwin, of Nebraska. Officers later found him dead of a self-inflicted gunshot wound. Officials say the relationship between the suspect and the victims is still unknown.
Law enforcement set up a perimeter around the park and asked people to stay away as the investigation remains ongoing.
The campground is evacuated, including Camp Shalom, where children and their counselors were holding camp this week. It's a camp designed to inspire people to live peacefully.
The victims of the triple homicide have been identified as a family from Cedar Falls. They are 42-year-old Tyler Schmidt, 42-year-old Sarah Schmidt, and 6-year-old Lula Schmidt.
Iowa DNR Director Kayla Lyon released the following statement:
I, as well as the DNR staff, am devastated for the families impacted by the tragic incident at Maquoketa Caves State Park. Our long-standing tradition of enjoying Iowa's natural wonders was shaken today, but the legacy for the millions of families that recreate at Iowa State Parks will continue. This heartbreaking incident hits home for the DNR family; not only as people who are passionate about getting folks outside, but as people who regularly camp with our families at these same parks.
We appreciate the collaborative work between local law enforcement, the Iowa Department of Public Safety and the DNR State Parks staff and conservation officers on this investigation.
Cedar Falls Mayor, Rob Green posted the following statement on Facebook:
This morning, while camping at Maquoketa Caves State Park, our neighbor and Cedar Falls Public Library employee Sarah Schmidt, along with her husband Tyler, and daughter Lula (age 6) lost their lives to a 23-year old gunman who then took his own life. Like many of you just hearing the news, I'm devastated. I knew Sarah well, and she & her family were regular walkers here in the Sartori Park neighborhood. I was working with her this week on a public library tech presentation for 7/26.
Their 9 year old son Arlo survived the attack, and is safe. I've notified neighbors, and for those of you just learning about this through this post, I am so sorry. Details will be forthcoming about services and other memorials, and I will ensure the community knows about this. Please offer some extra grace to the Schmidts' many friends, neighbors, and coworkers as we try to process this horrible tragedy. The Cedar Falls Library will be closed tomorrow for the sake of the staff who loved and worked with Sarah.
Check back for updates.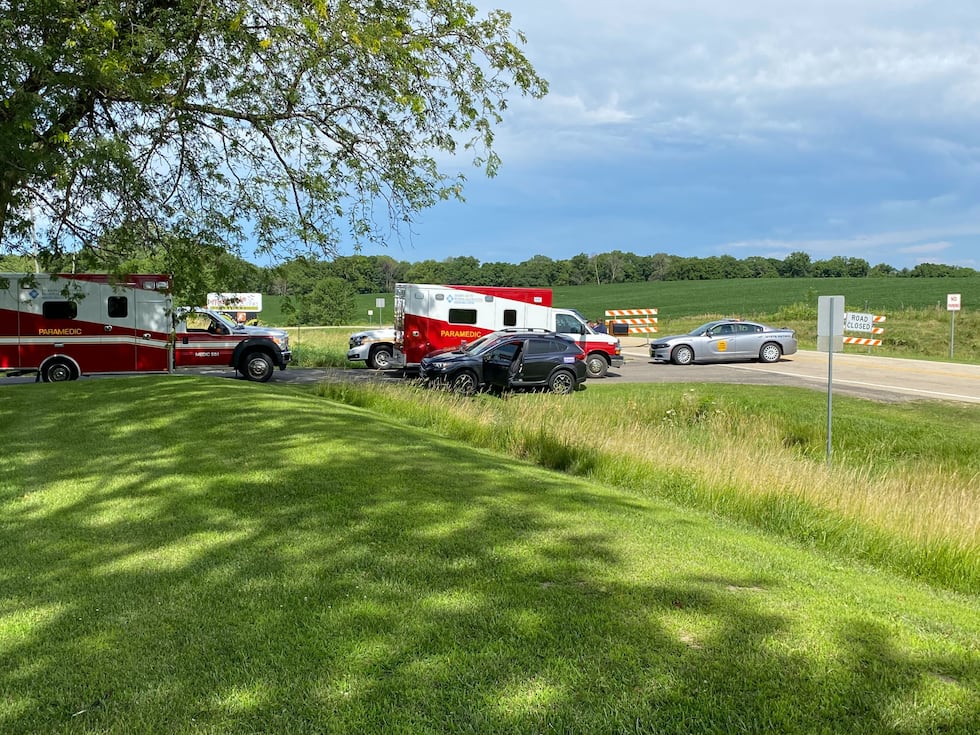 Copyright 2022 KCRG. All rights reserved.