Lawmakers react to investigation examing overtime, open positions in Iowa prisons
Published: Apr. 29, 2021 at 8:39 PM CDT
ANAMOSA, Iowa (KCRG) - Multiple state lawmakers said a KCRG-TV9 i9 Investigation finding correctional officers in Anamosa received more than $700,000 in overtime payments during a two-year period is proof the Anamosa State Penitentiary is understaffed.
The state paid more than $863,831.25 in overtime payments to staff at the Anamosa prison over the last two years. In a few cases, correctional officers at the facility made more or almost more money in overtime than base pay in a single pay period. The department has 101 vacant security positions.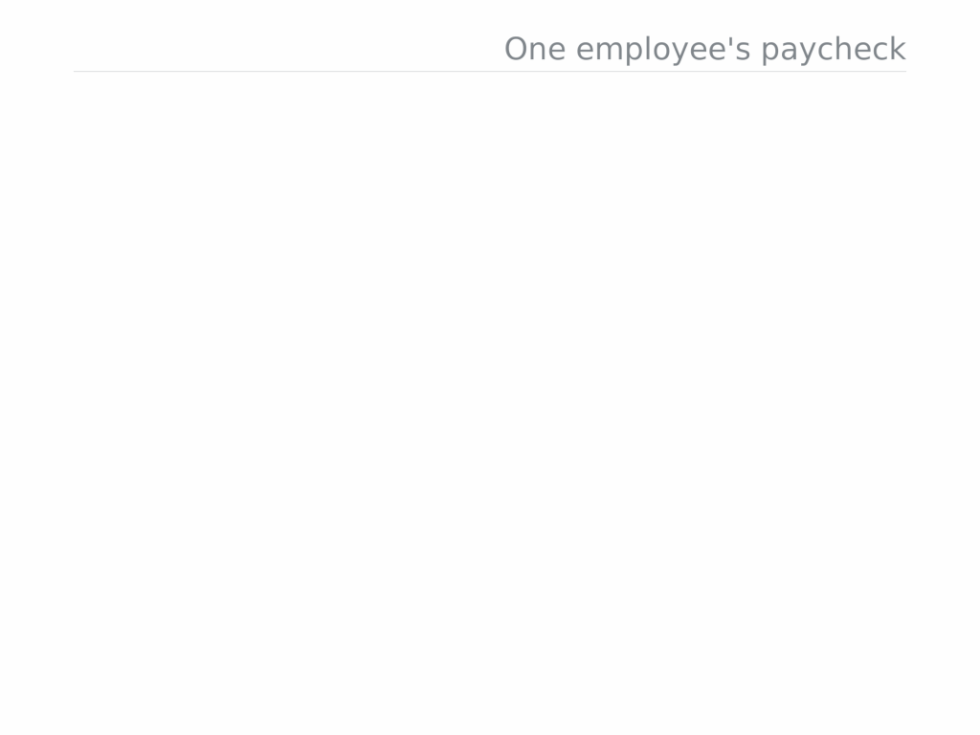 State Senate Minority Leader Zach Wahls, Coralville (D), called it a bombshell report.
"I was with a group of lawmakers who toured Anamosa Pentitary last week," he said. "And just a day after our visit there was another assault on a worker by an inmate and I thought there was a pretty bombshell report that came out this morning from KCRG showing there were 101 open vacancies security positions in our justice system. That is a consequence of Republicans refusing to fully fund our justice system."
State Representative Eric Gjerde, Cedar Rapids (D), was also on tour with lawmakers that took place on Friday. He said correctional officers told the lawmakers about being mandated to work a significant number of overtime hours.
"One correctional officer said he had worked over 400 hours of overtime just last year and that's ridiculous," Gjerde said. "It's not safe for the employees. It's not safe for the offenders. It's not working."
He said he also saw a number of warning signs that the prison was dangerous. "There are times that we walk into a building and there may be 300 offenders and two to three correctional staff . . . I just don't see how that works," Gjerde said.
Democrats are looking to increase funding for the Department of Corrections by around $34 Million. State Senator Nate Boulton, Polk County (D), said the large increase is needed to help workers feel safer with better equipment and training. The funding increase can also be used to increase wages to attract more workers.
Earlier in April, our i9 Investigative Team found OSHA cited the prison for understaffing and broken radios. The warning came eight months before investigators said two inmates killed two staff members during an escape attempt on March 23. It also found the prison was overcapacity and a funding disparity between the growth in state funds and prison funding.
Republicans, who are in the majority in both chambers, are looking to increase funding for the Department of Correction too. But, it doesn't know the exact number of additional funding the department will see and will likely be lower than $30 Million.
State Senator Julian Garrett, Indianola (R), said the House and Senate are trying to come to an agreement on the increase.
"We will undoubtedly add more money to the corrections budget," he said. "The question is how much. We are working with the House to come to an agreement on the amount of the increase. Hopefully, we will be able to conclude our work on the budget before too long."
House Republicans have already proposed around $20 million in new funding for the department. Speaker of the Iowa House Pat Grassley, New Hartford (R), said he hopes the increase can encourage more people to apply for those 101 open positions in security. He said he believes the high overtime payments are a result in low staffing levels and not enough people looking to become correctional officers.
Grassley said he hopes the funding increase encourages people to apply.
Copyright 2021 KCRG. All rights reserved.