Communities around Linn County announce tree debris pickup plans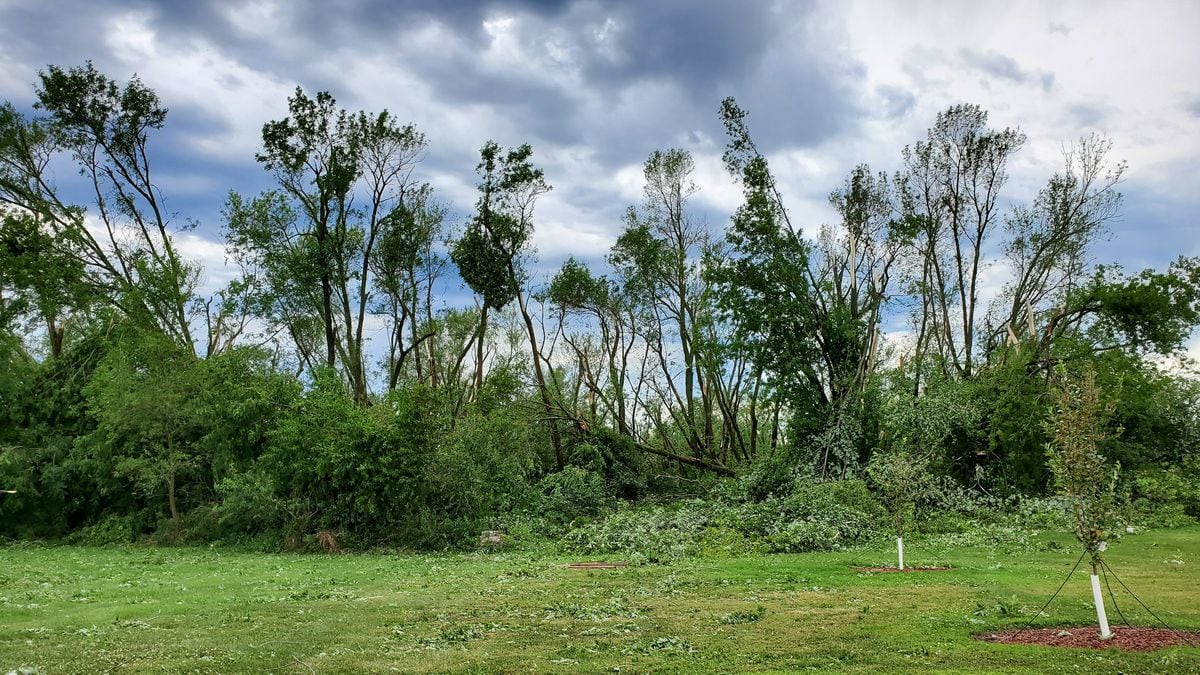 Published: Aug. 12, 2020 at 4:49 PM CDT
CEDAR RAPIDS, Iowa (KCRG) - Several cities around Linn County have announced what residents should do to get tree debris picked up following Monday's derecho.
Pickup has already begun in some cities, with others beginning the process soon. Resident should take the following steps:
Cedar Rapids: Crews began picking up debris on Wednesday. More information is available here.
Center Point: Place tree debris along the curbside. Debris removal starts on Thursday, August 13.
Fairfax: Tree debris should be placed next to the curb, though care should be taken to not block fire hydrants or storm sewers. Building debris can be brought to dumpsters near City Hall in the near future.
Hiawatha: Crews have already begun picking up debris. Tree debris and other debris should be kept separate, placed between the curb and the sidewalk. Tree limbs should be cut into 12-foot sections or shorter. Officials warn that the process could take two to three weeks to get everything cleared. More details are available here.
Marion: Yard waste can be placed between the sidewalk and the street for pickup. Tree debris can be taken to the Yard Waste Drop-Off Facility, located on 35th Street. No open burning is allowed within city limits. More information is available here.
Lisbon: Tree debris can be placed on the right-of-way for pick-up. Officials ask that larger pieces be broken up as much as possible. A dumpster will be provided at City Hall toward the end of the week or early in the following week for spoiled food and other non-tree debris.
Mount Vernon: Tree debris can be taken to Elliot Park for disposal. Dumpsters are being placed in the pool parking lot at Davis Park for non-tree debris.
Palo: Tree debris can be taken to the boat ramp located at Seventh Street, as well as City Hall. Non-tree debris can be taken to City Hall.
Robins: Place tree debris on the curb, or it can be taken to South Troy Park for disposal. The city is not offering non-tree debris disposal, but is working on a solution for food waste.
Springville: Yard waste can be taken to 169 JR Burns Parkway. A dumpster at the elementary school on Fifth Street can accept recyclable tin and metal. Another dumpster for shingles will be at that location starting Thursday.
Walford: Smaller-sized tree debris can be taken to the wastewater treatment plant, located at 4th Street South. Large tree limbs can be left on the curb for pickup, which will be done int eh coming weeks. Dumpsters at the town's Community Center can be used for disposal of construction-type building materials.
Unincorporated areas: Residents are responsible for disposal of tree debris from private property. County officials warned against using unknown or out-of-state contractors, and to coordinate with your insurance agent. Tree debris can be taken to either Linn County Solid Waste Agency location for a fee of $24 per ton, at a $5 minimum. Burn permit requirements in rural areas have been lifted until September 30, allowing the burning of tree debris outside of city limits.
Copyright 2020 KCRG. All rights reserved.